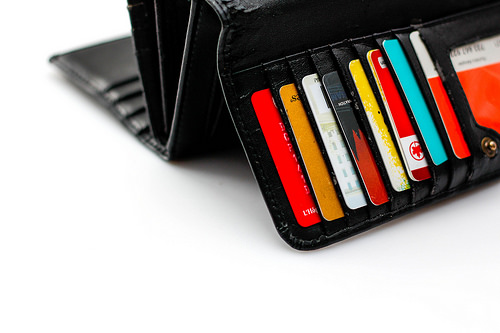 You want a great credit score, so you can get loans at the best interest rates. You also want to be able to travel when you want, without it taking a toll on your budget. But what does one thing have to do with the other? It's simple. The same tool can help you achieve both of those goals: a travel rewards credit card.
Travel rewards cards let you earn miles or points that you can use towards free or low-cost flights. And as you use your card and pay your bill, it's possible to build a stronger credit score.
Choosing a travel rewards credit card
Ideally, your travel rewards card should reflect the kind of traveler you are, and what you value most in a travel experience. If you're reading this, then cheap flights is obviously at the top of the list. As you compare cards, look closely at:
How and where you can earn rewards, and if you earn more points or miles on certain purchases than others
Which purchases offer the most travel rewards
Whether the card has an introductory rewards bonus, and what you have to do to earn it
How you can redeem travel rewards (i.e. booking travel directly with the airline, booking flights through the card's travel portal, or redeeming for statement credit) and which option gives you the most value for your points or miles
Whether the card offers a redemption bonus, like 5% of your miles back when you redeem
Any travel perks or extras that might be included, like complimentary lounge access, free checked bags, companion travel discounts or travel insurance
If you're already part of an airline frequent flyer program, look at whether your miles or points can be transferred to the program and their transfer value. Some cards allow 1:1 transfers but others use a different ratio when transferring rewards.
Another thing to consider is the card's booking policy. With certain travel cards, you may have to observe blackout dates when booking. That could keep you from getting the lowest possible fare. Look for a card that has no blackout dates or other restrictions for charging flights.
Building credit with a travel rewards credit card
Knowing how to build credit is important if your financial goals include buying a car or a home. Building or improving credit with a travel rewards credit card is similar to doing it with any other card. You just need to know how to use it. That means:
Paying your bill on time every month. (Setting up automatic payments or payment reminders can be a big help.)
Keeping your balance low. (Remember that paying in full each month is the best way to avoid interest charges.)
Applying for new travel cards only when necessary.
Sticking with these habits consistently can have a significant impact on your credit score over time. Need recommendations for a travel rewards card? Visit Credit Sesame to read reviews for some of the top travel credit card offerings.
photo credit: marcoverch Aufgeschlagene Brieftasche mit Karten vor weißem Hintergrund via photopin (license)