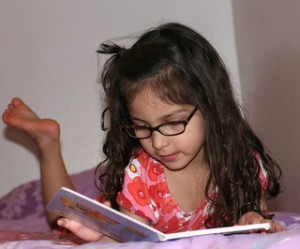 As a mother of an almost nine year old, I face many challenges when it comes to these two topics; reading and saving.
While my son is all for reading the types of things he likes to read, they are not always what I would consider "educational". These days he is only interested in reading "Captain Underpants". Last summer it was the "Diary of a Wimpy Kid" series.
My goal is to expand his reading horizons this summer with something other than cartoon and stick figure drawing comics.
I have a confession to make…
Sometimes I resort to bribery to get my son to do things. While I am not proud of using this tactic, I have to tell you it works and helps me to keep my sanity. The bribes often go down like this:
"If you stop bouncing that ball I will give you an extra hour of TV tonight."
"Please empty the trash cans or I will not give you your allowance."
"Give mommy a half an hour of quiet and I will let you have ice cream."
I consider these innocent solutions to daily "issues" more than a bribe, but you get the idea. So when I noticed that our bank was offering a ten dollar deposit to a child's savings account for reading ten books, I knew I had a chance to get my son reading some more educational material.
Summer Reading Programs
So today we went to the bank to pick up the flyer that explains the reading program and has ten lines to fill in to track your reading. We then visited our local library to obtain some "new" reading material that didn't involve a super hero parading around in his underwear. I used this opportunity offered by the bank to my advantage, an incentive to read something outside of his comfort zone.
I wanted to be sure to share this great summer reading program with all of you! Not only are you getting your kids excited about reading, but they are also shown a great savings lesson-direct deposit! The ten dollars is placed right into their account so the temptation to spend the cold hard cash is diminished.
Here are a few of the banks I found that are offering this excellent summer program and a brief description of how each works.
Metro Bank will pay $10 to children who read 10 books and complete a "Reading Rocks" brochure by Sept. 30. The program encourages kids to keep their reading skills sharp during the summer and also helps them earn while they learn! Pick up a Reading Rocks brochure at a Metro Bank Store near you.
TD Bank is offering a summer reading promotion in which customers with a Young Saver account (kids) can get $10 if they read 10 books. All you need to do is have your child read ten books, fill out the summer reading form, and take it to the bank. They'll get $10 deposited into their account and the fun of reading ten books.
Rockland Trust's Reading Makes Cent$ is a summer reading program that encourages children to read during the summer and teaches the value of saving money in a savings account. Read your favorite books from June 27, 2011 through August 12, 2011 – don't forget your summer reading lists! Earn $2.50 in a Rockland Trust savings account for each book you read (up to 10 books).
These programs are a great opportunity to teach two important lessons at once, the joy of reading and saving!
Does your local bank have a similar program?