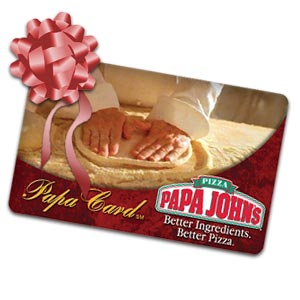 Tried And True Method
Have you ever tried using the envelope system? If not, you should really give it a try because it helps keep you on the budget by not allowing you to overspend in specific categories. It also helps you shop for deals because you know when that money is gone—it's gone. So maybe it doesn't feel as cool to pull out the envelope marked "groceries", to give the cashier exact change. I have one question for you though.
When it comes to managing your money, do you want to be cool and broke, or freakishly weird with a nice nest egg and growing investments?
Personally, I like freakishly weird! 😀
We have used this system for well over a year, but there was a time, in the beginning, where we resisted the change. We cheated by moving cash around from envelope to envelope. It would sometimes cause us to break the budget because we would at some point realize we really did need the money we transferred from the fuel envelope. Maybe we should have waited and saved up for that brand new crock pot. (Heck, we didn't know gas prices were going to shoot up .50¢ a gallon in just two weeks.)
It is a great idea to use the envelope system for anything that cannot be conveniently paid for online using your debit card. Everything else is fair game, but really—you decide how many categories to try. Some suggest start by funding three categories until you get the hang of it. Not that there's a learning curve or anything, but there are some basic rules of thumb that take time to get used to, especially if you are used to just whipping out the ol' credit card. Remind yourself of this again and again. Cool and broke or freakishly weird?
Rules of Thumb
Don't cheat. All that does is just give you a way to keep the same spending habits. The only difference being that you're using cash to do it instead of plastic. What's the point of even doing it?
If you find that you are consistently running short on any category, up your budget in that category until you find an accurate amount.
When you "have to" move money around, make sure to adjust the budget to reflect any changes you made.
When you run out of money—that's it, there is no more for that category.
I hope I didn't make it sound like the "four commandments of enveloping". These are just the things that we follow that really make a difference for us. When we find ourselves deviating from the plan, it is always our fault, and it has even cost us money.
Envelopes Reborn For The Cool In All Of Us
Yes, it's true. You can now be "freakishly weird and cool" by swiping your plastic once again. Don't worry guys, just keep it on the down low when on a date—she'll never know it was an Outback Steakhouse gift card. If you get caught just tell her it is the shiny new "Double-Triple-Platinum-Express Outback Steakhouse Edition 5-Star Mastered Card", and she'll be none the wiser. 😉
Seriously though! I actually love the gift card idea, and I want to thank Kelly Whalen from The Centsible Life, for introducing me to the idea on one of her articles.
Here's why I like it so much:
Built-in Discipline – You cannot spend a $30 Papa John's card anywhere but Papa John's.
Convenience – You no longer have to worry about carrying lots of cash everywhere you go—just grab the gift card(s).
No Risk – There is no debt to bother with, no overage fees from going over your limit, and best of all, you do not have to pay interest on your purchases.
Track-a-bility – Some people like using credit cards because of the ease of which you can track your spending. I could be wrong about this but I believe I have heard that you can look up your purchase history online at some of these places—if you still have the gift card handy.
It's Budget Friendly – The envelope system is a great tool to use to help you stick to your budget and I do not see how using gift cards would be any different. Personally I think they could be more beneficial.
I am sure that once I actually give this a try I could give you even more reasons to love it. I will be sure to write a follow-up post to give you some updates.
Gift cards are very popular and you can find a gift card to fit just about any category in your budget—at least the ones that you would normally use the envelope system for.
If you give it a try, be sure to let me know how it went.
Have a great weekend everyone!