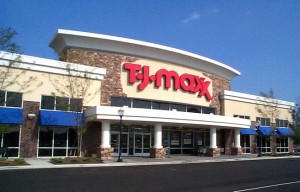 Hello everyone! I am back with another giveaway. Last week I received in the mail a few gift cards—one for T.J. Maxx and the other for Marshalls. Each for $25! I really wish I could have done this giveaway before Christmas to give you some extra spending money, but  better late than never right?
My wife used the Marshalls card to do some last minute Christmas shopping, and was really impressed with all of the deals she found. She had a great time looking around and had no problem finding the perfect gift. It has been a while since either of us went to Marshalls but we decided that we would have to go there more often from now on. After reading about how they work and negotiate deals with vendors to get you the absolute best price I am convinced that it will save you more money than ordinary department stores.
Since T.J. Maxx uses the same off-price system to get merchandise I know you will have the same shopping experience! I am going to do something a little different than most bloggers with this giveaway. Nothing too fancy, but most bloggers share their experience, give you a gift card, and call it a day.
I want to actually hear about how your shopping experience was, if you win the gift card.
This blog has been an educational source with helpful tips to not only help you manage your money but also to save you money. Keeping in line with that mindset my goal is to have you, the winner, share with everyone else why they might want to check out T.J. Maxx the next time they go shopping.
Let's all help each other save money and time.
Here's how to win!
Leave a comment below telling me what's MOST important to you when shopping:
Quality
Savings
Shopping Experience
PICK ONE (Even though all three could technically be important to you.)
Next be sure to leave a way for me to contact you via email, twitter etc.
IMPORTANT: Enter by midnight on Friday and I will choose a winner over the weekend via random.org. I will update THIS post so be sure to bookmark it and come back on Monday to see if you won.
That's it! Good Luck!
AND THE WINNER IS…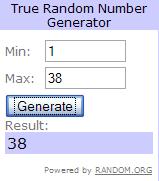 Karen from Dreamin' The Life was randomly selected via random.org. Congratulations Karen!!
She has agreed to share her shopping experience with me so that I can share it with you.
Thank you all for participating!!
Have you joined the Improve Yourself! 2010 Challenge yet?
Dustin is giving more than $750 in prizes away and I have pledged to give any EOD SUBSCRIBER a chance to win $100 for completing the 8 week challenge.
Be sure to let Dustin know that Enemy of Debt sent you to be eligible!! You have until January 5th to sign up!