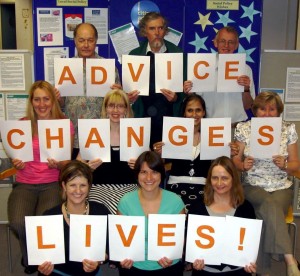 Not too long ago I posted a blog about debt consolidation and the dangers of it. I went on MyTMMO forums to try and get people to share their thoughts on my blog about debt consolidation. Since those forums were private I mentioned that someone close to me was considering using debt consolidation themselves. I got blasted from all angles with people telling me that I should keep my nose out of others business. I later posted a poll on those same forums asking people what they would do, to try and see if there were differing opinions.
So far the results of the poll (MyTMMO Forums) seem to be the opposite of the advice I got when I posted my blog about Debt Consolidation. Most people told me to stay out of it unless my opinion or advice was asked for. In fact people seemed to get really upset that I would even consider such a thing. I am happy to announce that most of you would at least say something and let the chips fall where they may. Here are the results of the poll. When asked if a friend or family member was about to do something stupid, would they give their advice?
65% said they would say something and let the person decide whether or not to use the advice.
32.5% said they would ONLY say something if asked.
2.5% said they wouldn't get involved that it wasn't their business.
I have to say I am glad to see these results even though I am still bothered that some of you (32.5%) would sit back and watch loved ones make bad decisions knowing that they were bad. I feel the same as I did when I posted my blog. I love my family enough to at least TRY and warn them of the details of any decision they might be making. I of course couldn't force them to act on my advice but at least I would have tried to inform them. To not say anything because of fear that he/she might get upset is crazy to me. I think that people need to stop worrying about hurting other people's feelings so much, and just let the truth be heard. Too much political correctness is numbing the next generation to think that constructive criticism is a bad thing. As long as it is constructive and done in love there should be no problem.
I absolutely hate political correctness. I think it is a thorn in our society, but I do realize that there are times when something is not appropriate to engage in so I am not speaking of these instances. I specifically asked the question about siblings because usually these circumstances do not involve powdered butt syndrome (As Dave Ramsey calls it) like with a parent or something. I would handle the money talk with my mother or father completely different and I know my boundaries. However if they came to me and didn't ask my opinion but did start a conversation about it I would be completely okay with giving my opinion without fear of damaging the relationship.
I hope that most people would find themselves to actually handle the situation differently if they found that there brother or sister needed help. I just can't comprehend letting a loved one make a mistake simply because they didn't ask for advice. The truth is that some people don't ask questions out of fear of what it implies of them for not knowing. Some people simply don't ask questions period. I think the risk is definitely worth it in the end. I also realize that the type of relationship one has with their sibling or friend would figure into the equation as well.
If anyone reading this finds themselves in a situation where they can help a family member or a friend from doing something stupid, I hope you at least try. I am not saying to be in their face and yell and scream. I am saying that if they tell you in conversation what they plan to do, there is NOTHING wrong with giving them your take on things. Ultimately they have to decide what to do but at least you gave them something else to consider before making that decision. I know there are people out there that are uncomfortable about giving advice when it comes to money, and if that is you simply tell them about a book that has helped you out. Tell them about The Total Money Makeover by Dave Ramsey. Help arm them with the knowledge to make better informed decisions not based on what everyone else would do.
I suppose that if some of the people that got stupid loans that caused this mortgage crisis had been told by someone that loved them that it was a bad idea, maybe the rest of us wouldn't be bailing them out. All I am saying is that it is something to think about. Sometimes, even though the truth hurts, it needs to be said. Truth is knowledge, as well as power!

What would you do? Have you done something stupid and wished that someone had stopped you? Leave a comment.