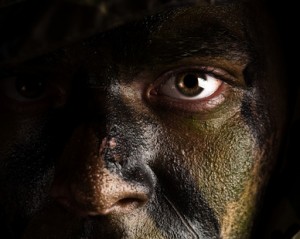 If you ever ask me about how to get out of debt, I have a variety of answers, depending on the situation.  Probably the number one answer I give is "spend less than you make".  When you start asking more questions about how to get started, I'll usually tell you that the first step is to cut up your credit cards.
You just don't need them.
They only serve as a drag on your financial situation.
When you use a credit card to make purchases, it's too easy to spend money without thinking about it, because swiping a card doesn't feel like spending real money.
It's so easy that studies have proven that when you use a credit card, you spend an average of 12% more on each transaction.  That doesn't even  include the interest and fees that are incurred when you don't pay off the balance every month.
When I tell most people that they just don't need credit cards for anything, they look at me like I have suddenly lost my mind.
They just don't get it.
Our culture has become so habituated to using credit that most people sincerely believe you can't live a normal life without it.
I guess that's actually true, because if you're not a regular user of credit these days, you're definitely not normal.
Most people, if they had no credit cards, would feel "naked".
They start  asking themselves "What happens if I have an emergency?" and "How will I pay for gas?"
That "naked" feeling, that fear of being exposed and unprotected, is just as strong as the actual fear of being naked in public.
I like to compare the feeling of going naked with credit  with an episode of the TV show "Seinfeld".
In that episode, Jerry's crazy neighbor, Cosmo Kramer, decides he's going to go "commando".
Of course the news is shocking, it's not the norm.
But Kramer knows better.
Going commando, according to Kramer, is very liberating.
When Jerry and Elaine wonder out loud about his unusual choice, he blurts "I'm out there Jerry and I'm lovin' it!" (Watch the video)
And that's exactly what happens when you stop using credit to finance your lifestyle.  Sure, it feels kinda strange at first, because it's not normal.
But when you give yourself over to a new mindset, then act upon it, it truly is a liberating feeling.
Many of your friends and family will second guess your choice and wonder how you could do something so strange.  It makes them uncomfortable because you're being different, and it shows.
Normal feels more safe.
But different is where all the good stuff happens.
But you realize that getting rid of credit and debt is very freeing, liberating you from the financial tightie whities that have been holding you back all this time.
You're out there.
You're lovin' it.
You're becoming debt free.
ACTION STEP:  Make the commitment to "go commando" and get out of debt.  Cut up your credit cards, build a basic emergency fund.
QUESTION:  Are you bound by the tightie whities of debt?  Have you decided to go all in and get out of debt?
Please leave a comment.
Resources:
How Do You Get Out of Debt? (Part 1)- Get Mad and Naked
The 20 Best Ways to Use Your Credit Cards Wisely
You Don't Need a Credit Score- Here's an Alternative
Are You Paralyzed With Fear Because You're In Debt?
Eliminate Debt Forever By Telling Yourself a Different Story