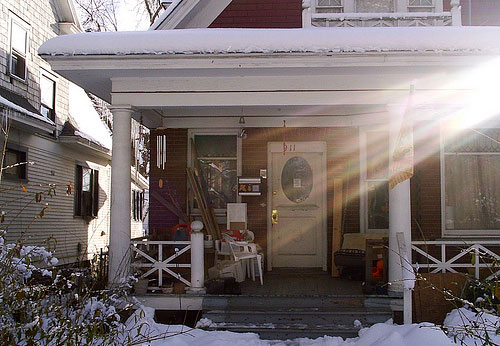 [The following is a guest post.]
When wanting to get a little extra cash coming in most people might head towards sites such as Ebay or those buying old electrical items to get the money as soon as possible but in the end your item is gone and you can't get it back without buying another one. So why not consider renting, not everyone wants a stranger living with them which is likely to be the biggest factor to put someone off, but it can come with advantages, especially if you choose a friend rather than a stranger.
In addition to permanently renting out your spare room you can always look to the likes of AirBnb.com and Wimdu and just rent out your room as and when you like. This could give you a boost of cash during the weeks when you need it but plenty of free time available for those periods where you would just rather have your privacy.  In a popular tourist destination you could easily make from $50 per night during peak periods just by utilising empty space!
There is a new craze beginning and it means you can earn a few extra pennies a month without compromising your privacy. Renting out your spare room or even just a corner of it for storage means you are making good use of your space without having someone move directly into your home. Commercial storage can be extremely expensive and not particularly useful for anyone with only a small amount to store and so this trend has gained a lot of traction.
If this isn't enough why not rent out your items? On the back of the idea that you can rent out part of your home instead of a whole room people have taken to renting out belongings as well. From barbeques to bicycles you can rent them out to earn a bit of money, some even go as far as a car, letting someone pay you to borrow an item that you own.
On the other hand if you are hoping to save yourself a bit of money this could be just what you are looking for. Instead of paying out for a brand new item that you might use just once you twice you could rent it from someone and pay a fraction of the price. All those DIY tools locked in a shed never to see the light of day may finally escape and be put to good use when one of your neighbours need them.
The great thing about websites advertising these services is that it services both the lender and the person in need of the item or space, you may find it surprising how many local people are in need or have something to give that they may not have considered as a way to make money. A quick and easy way to make or save money, do you have something that is of value to others? The financially savvy amongst  us would then choose to invest the extra earnings we have made through renting out our space or belongings, perhaps by paying a little extra off the mortgage for the month, saving for a deposit to buy a home or paying off debts in order to achieve the financial freedom we all aim for. If this was to become a source of regular income you could look into reassessing your current mortgage deal in order to save money on the cost of the interest, this is relatively simple if you seek mortgage advice and discuss your plans with an advisor which can be found here.
Photo via chrstphre