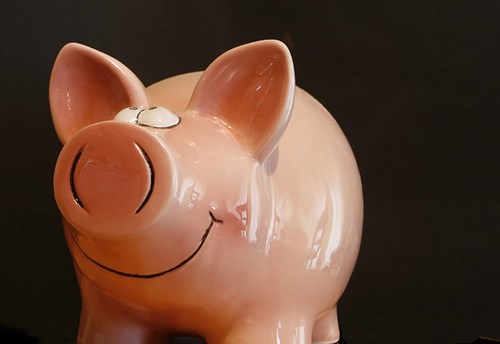 If you're a fan of saving money, you may have at some point purchased a Groupon. Groupon is a play on words, combining the words "group," and "coupon." Leveraging the power of group purchases, Groupons help people save money essentially through the concept of a group discount, without knowing the others in the group. Participating retailers have often been within a specific market, offering consumers discounts at local businesses. However, Groupon now has their eye on expanding their influence to a national level, offering consumers coupons at popular national retailers through a service called Groupon Coupons.
Consumers can access Groupon Coupons by going to the Groupon website, then clicking on the Coupons header. Users will be given a list of well known national retailers currently participating such as Nordstroms, Bed, Bath & Beyond, and Shutterfly.
Coupons are presented to users in three different ways:
Get Coupon Code : This selection generally presents a pop-up window that displays a coupon code along with a link to go directly to the retailer's website to shop.
Use Online / Use In-Store : While one would expect these to have different results, in my use of the website these two options do exactly the same thing. A pop-up window appears with a button to get the coupon code. However, reading the fine print, to get the coupon code you actually have to enter your email address to be added to the retailer's email list and the code is sent to you.
See Sale : The pop-up window that is presented states the terms of the sale, a statement the sale has been activated, and a button to go to the retailer's website and shop with the discount being applied.
You'll notice a common theme with each of the options in that a pop-up window is displayed. Each variety of pop-up window displays the option to be added to the retailer's email list, as well as a link to view more coupon codes for that retailer.
What We Love
Groupon Coupons offers discounts from many national retailers that I shop at. By only quickly scanning the retailers and coupons available (which I expect is updated regularly), I saw many that I could take advantage of. I not only made a mental note, but also bookmarked the page as a resource to remember to use when shopping.
Groupon has offered discounts to local retailers for close to a decade, and with Groupon Coupons now offers money saving coupons to well-known national retailers. I'm a firm believer that you should never go shopping in a brick and mortar store or online without a coupon in your hand. Groupon Coupons gives consumers another resource to help them save money with each and every shopping purchase.
What We Are Not That Keen On
The Use Online / Use In-Store buttons do exactly the same thing, and unless you pay close attention to the text you'll be confused. To get the coupon in this context, you MUST sign up for the retailers email list to receive the coupon. If the user presses the "Get Coupon" button from the pop-up window, they will simply be sent to the retailer's website.
The goal is obviously to get users to add themselves to the retailer's email list. We all get an insane amount of email we don't want, and being added to the email list of retailers we may only rarely buy from is more inbox noise some may not care to have.
photo credit: Alan Cleaver Piggy Bank via photopin (license)