To All New Readers: WELCOME!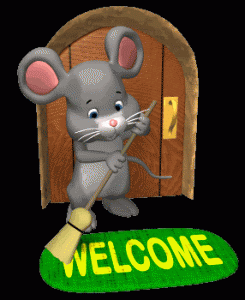 My Guest Post at My Super-Charged Life: A Debt Free Manifesto – 10 Common Sense Reasons To Live Debt Free…read it. Find out what eating pie and becoming debt free have in common!
First of all, I would like to thank all of you for taking the time to visit Enemy of Debt! You will find that my main goal here is to help others find financial security through adopting a debt free lifestyle. I hope I can help you too! 😉
Many have said it cannot be done, although a growing number of people are proving them wrong every single day. I am one of those people, and it has made a world of difference for my family and I. We built an emergency fund of $2,000 and paid off $26,076.75 in just 20 months. If we can do it, so can you!
All you have to do is believe in your ability to do it and know it is worth every single sacrifice!
10 Awesome Articles From Jeff At My Super-Charged Life
Since Jeff was so kind to let me share my thoughts with the his readers, I thought it would be appropriate for me to share with you some great articles of his. Please go over and learn as much as you can from My Super-Charged Life. I recommend subscribing here, to keep up with his updates.
10 Popular Articles Here At Enemy of Debt
These articles are a few of the most popular posts here at Enemy of Debt. I hope you find them helpful and would like to encourage you to subscribe here to receive updates. Thanks for stopping by! 😀
I would like to ask all of you to help spread the word about my guest post by Stumbling, Digging, Tweeting, and posting it to Facebook. (whatever social media tool that you use will be very helpful.) Thank you for your support!!