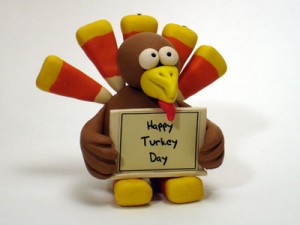 I was over at Man Vs. Debt this morning, and I enjoyed watching his video post about the three things him and his wife were thankful for this year. He asked his readers to share three things they are thankful for, and my reasons, listed below, are just three of the many things I am thankful for this year. It was a wonderful year for us!
1.) I am thankful for the healthy birth of our new little man Noah. He has been a blessing and so much fun to be around.
2.) I am obviously thankful for the fact that we have become debt free in 2009. This accomplishment alone has helped our lives become less stressful and more enjoyable. It's been a wonderful experience to say the least.
3.) I am really thankful for the people I interact with daily throughout the blogosphere. That may seem cheesy to some, but I have learned so much from the people around me—bloggers and readers alike. (READERS – I am especially thankful for you, because without you, I would not have an audience to write to.) 😉
Have a very Happy Thanksgiving, and if you have time read my post over at the Self Reliance Exchange about Black Friday: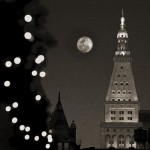 Make Black Friday A Debt Free Friday – If you ask me, Black Friday is the worst day of the year. Add my least favorite thing to do—shopping—and you have yourself one turned-off Dad. Just show me some pajamas and the remote, and I'll show you what contentment actually looks like. I'd even settle for watching "It's A Wonderful Life" with my wife, but don't tell her—she'll be skipping the marketing festivities as well…continue reading.