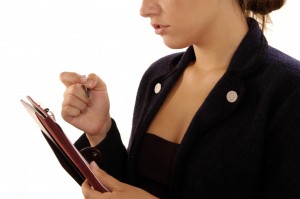 I've always held the position that if you can do something yourself, you shouldn't pay someone else to do it for you. From car repairs and home remodeling to weight loss and personal finance. Over the last year I have realized some things that have caused me to reconsider that approach.
Until I met Travis Pizel, you would have heard me say things like "avoid debt relief companies like the plague", but have since realized that what method you choose should depend on what's best for you. I generally try to base my opinions on a case-by-case basis. I think that's a more realistic approach to anything.
Also, struggling with my own weight loss and physical fitness for the past 13 years, I've been stubborn about reaching out for help myself. I've recently decided to pay for counsel and advice from a certified health and weight loss coach. She is helping me build new habits and behaviors so that once I lose the weight, it'll stay off, but she's also working to keep me motivated and accountable.
For me, this decision was a hard one to make, but since making it I truly feel more in control of my eating habits and behaviors. I just needed a little guidance.
The big lesson for me in all of this is that even though it's possible to do something on your own, it's also possible that you might reach your goals a little faster with the help and expertise of someone trained and passionate in whatever you are struggling to accomplish.
My 13 year struggle has really affected my confidence and caused me to wonder if my goals were even attainable. Obviously they are, and that's precisely why I needed to seek help in this area. I need the rest of the puzzle pieces and my health and weight loss coach has them.
A Financial Advisor can help you complete your financial puzzle. Sometimes we need a push in the right direction. Whether it's a little push or a big push, having outside help could be the difference between success and failure.
Over the years, as I have seriously struggled to lose weight and get in shape, I've had some success in losing weight but failed to keep it off each and every time. I have often wished that losing weight and keeping it off was as easy for me as getting out of debt and staying out of debt has been. It takes some of the same principles but one thing I've realized is that the difference for me lies in the fact that I don't need debt — but I do need to eat. It's easier to avoid something when you have completely forsaken it.
You can't exactly do that with food.
So for me, outside help has been so beneficial. I've lost about 15 pounds so far but I truly feel like the best news comes from what I am learning about health and nutrition from my coach. A financial advisor serves the same purpose. He/she uses their personal knowledge and expertise to guide you in the right direction based on your specific goals. They help you make decisions about your money but they also help keep you on track.
"I am in debt and I can't afford a Financial Advisor."
It's true, a financial advisor is not for everyone. My recommendation is that you get out of debt first before seeking the counsel of an advisor. There are the DIY programs like Dave Ramsey's Total Money Makeover, and then there are places like CareOne Debt Relief Services for those that need a little guidance. There's no wrong way as long as you are not being taken advantage of in the process.
After you're debt free, a financial advisor could come in handy with things like how much to save and invest, tax and estate planning, budgeting, and the super important, planning for retirement. There are a lot of choices out there and the choices you make depend heavily on where you want to be and by when. An advisor can help bridge the gap between what you know and don't know in any area of financial planning.
Please check out the video below. David John Marotta is a financial advisor here in Charlottesville, and a personal friend of mine. His site is Marotta on Money and he really enjoys helping people make the best decisions possible with their money.