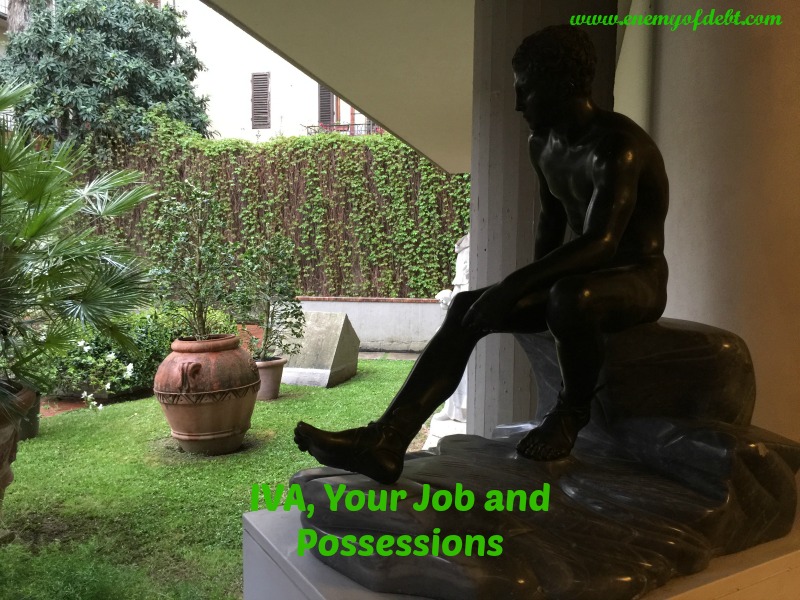 An Individual Voluntary Arrangement (IVA) is a debt solution for people living in England, Wales, and Northern Ireland. An IVA is only valid once administered by licensed Insolvency Practitioner, who will then supervise the agreement between an individual and their creditors.
IVAs were initially introduced as an alternative for bankruptcy as part of the Insolvency Act in 1986. Rather than having to endure the more significant impact of bankruptcy, individuals were offered the chance to make repayments but at a more manageable rate. Companies like Carrington Dean explain this in more detail:
https://www.carringtondean.com/individual-voluntary-arrangement-iva/
What Does an IVA Mean for my Job?
Solicitors and accountants, for example, may find that having an IVA affects their ability to practice – partially or fully – so make sure you do not get caught out here. There are generally exclusions, limitations, and other terms in your employment contract which can help you understand how you could be affected. Your HR department can also confirm if an IVA would be a good idea given your circumstances.
Can it Affect my Possessions?
Items in your home are generally unaffected by your IVA, but there will always be an expectation for you to sell any extravagant items in order to clear your debt. There is nothing to say that you have to do this, however. In any case, speaking with a professional will help give you more clarity here.
What About Other Assets?
Assets – including your home – can be included in the IVA, but there are specific rules and conditions you can discuss with your advisor prior to making your agreement. As this is a legally-binding agreement, there is a law in place which requires you to be clear about the full extent of your assets. If you refuse to be forthcoming in declaring all of your assets, then you will, by definition, be breaking the law.
Should you wish to keep an item, such as a vehicle or motorhome, you must be specific in excluding these from the agreement. There are terms and conditions, and more information regarding how this affects your home, below.
How About my Income Following the Agreement?
Should your circumstances drastically change, there could be a number of ways which this may contribute to your IVA. The most obvious way that your income could change is through a promotion at work, which drives up your salary.
Should you experience an increase in your income when you are signed into an IVA, the onus is on your to make this clear to your insolvency practitioner. Failure to do so may lead to you breaking the law.
The same goes for any unexpected payment, which is noted in the terms of the IVA as a "windfall". A windfall clause states that – should you win the lottery, or receive a significant cash boost – then this will have to be contributed to your IVA. In this case, you will need to decide if an IVA is the right option for you.