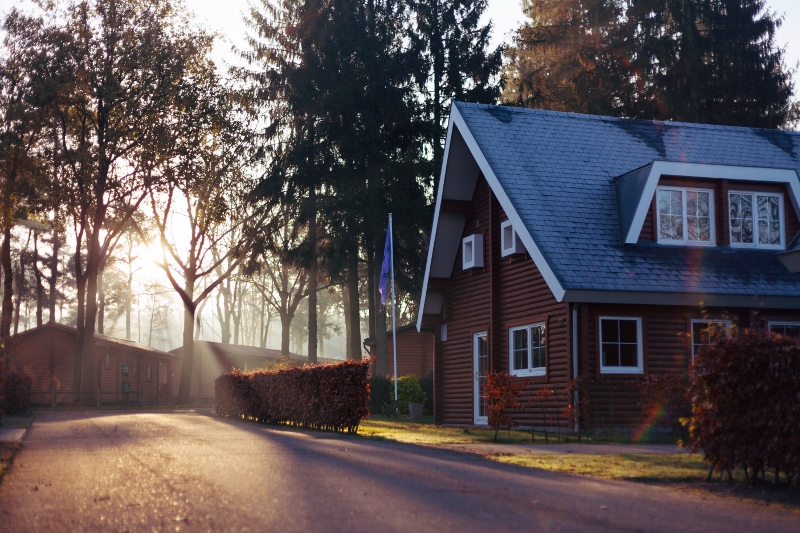 Two to three decades ago, owning a home meant saving up big time. You had to be financially stable, i.e., have a consistent stream of income and no debts. However, times have changed and today, buying a house doesn't have to be a pipe dream.
According to real estate buyer and seller trends, millennials make up a huge percentage of recent homeowners. A generation that is pretty much uncertain, carefree, and financially unstable is making such moves.
How come?
It's simple. It's a lot easier to own a home now if you know what you are doing. If anything, millennials are typically debt-burdened, thanks to student loans.
Today, you can own a home even if you are in debt. Read on to find out how.
Be Prepared
First things first, are you ready for the responsibility of owning a home? It's nothing like renting, even though you may get a mortgage with low monthly payments than what you are paying as rent now. With owning a home, you lose the sense of mobility. The house ties you down, making it impossible to explore job offers from out of town.
Therefore, just because you can afford a home—even with debt—doesn't mean you should buy. Owning a home comes with a big financial responsibility. Moreover, having other debts to pay makes homeownership a more serious undertaking.
Figure Out Your Debt-to-Income Ratio
You should know what your debt-to-income ratio looks like. If anything, it's what keeps many people from getting pre-approved for a home loan. Most lenders do not finance borrowers with a poor debt-to-income ratio.
Debt-to-income (DTI) ratio means the monthly sum of your debts compared to the monthly gross income. For example, say your monthly income is $5000 and the total monthly debt is $1000. Dividing the total income and total debt results in 0.2, which means your debt-to-income ratio is 20%. Generally, the lower the DTI, the more creditworthy you are.
If your DTI is 50% or more, it means you spend more than half of your income on debts. Most lenders will tolerate borrowers with a DTI of up to 40%.
You Don't Have to Save For Down Payment
Another thing that prevents many people from owning a home is the need to "save enough" for a down payment. However, a down payment is not necessarily a requirement for getting a mortgage. In the current economy, if buyers had to put down 20% out of pocket money, very few will become homeowners.
Also, if you are trying to save a substantial sum while you have other bills in the mix and debts to pay, it's unlikely you will be entering your new home anytime soon.
Today, many lenders offer loans for a small down payment. For instance, conventional loans only require five percent down. FHA loans are even better, requiring only 3.5 percent.
Consolidate your Debts
Consider consolidating your debts regardless of whether you are buying a home. Consolidating debts is a strategy that allows you to merge several debts into one, thereby reducing the interest rate you have to pay. Debt consolidation can help you be free of debt faster.
Technically, if you have a high DTU and want a home loan, you will have to accomplish one of two things: either get a higher-paying job or lower your monthly debt expenditure. Which of the two do you suppose is likely to happen? Consolidating debts helps with the second option.
Come Up with a Budget
You should already have a budget in place to guide your spending. However, if you are going to get into more debt, re-evaluate your budget and cut down expenditures where you can. After factoring every possible cost, it will be easier to determine whether going ahead with the home-buying process would make sense at all.
You don't want to overstretch yourself to end up poor every month. Remember, you could be paying a mortgage for decades.
Avoid Getting the Highest Amount Possible
Despite your debts, if you have a good credit score, lenders could offer you substantial loan amounts. However, you don't want to get greedy. Many people applying for a mortgage begin to envision what they could do with that money, forgetting that they will pay it back with interest.
If you get pre-approved, choose an amount way below what you can afford to pay. Also, start seeing homes that are below your price range.
When you are buried in debts and want to buy a home, try to avoid many of the common mistakes that first-time home buyers make. You don't have to buy a home when your gut feeling tells you it's not the right one. When looking to buy a home, patience is key to finding a great deal.