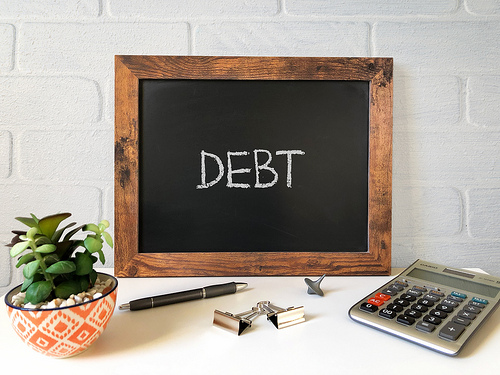 Debt is something that can cause many sleepless nights, if it gets out of hand. Ideally, you should learn how to manage your finances, by checking out the best personal finance blogs, and seeking professional advice if necessary. This can help you to keep your finances in order and avoid having issues with debt.
However, many Americans struggle with financial literacy and find themselves in situations that they cannot handle. In fact, debt is a common factor in the lives of many people in the US. The average American has around $38,000 of personal debt. This is aside from any mortgage costs. If you are one of these people who has debt, and are struggling to cope, you may have questions about how debt will affect your life.
Keeping a roof over your head
One of the most important basic needs in life is to have a roof over your head. However, if you have a mortgage remember that having manageable repayments is important. If you want to repair and extend your property, there may be DIY ideas that you could use, instead of increasing your debt.
If your payments are already out of hand, you may be wondering how many missed mortgage payments before foreclosure. Ideally, you should try to avoid getting to this point. If you find yourself having problems keeping up with payments, speak to your mortgage provider straight away. There may be something that can be done to help, such as getting an extension.
If you do not take any action, and you miss two mortgage payments, or you get an extension and still do not pay, you will receive a demand letter after two payments have been missed. This letter will include a request that the outstanding balance is cleared within 30 days. If payment is still not made within 90 days of being due, this means three payments have been missed. This is when the foreclosure process starts. Do not let things get to this point; speak to your mortgage provider right from the start.
Considering bankruptcy
Bankruptcy causes your credit score to be demolished and it usually makes it very difficult for you to obtain any form of credit in the future. It's a mistake if you think life will be a lot easier after bankruptcy; this will not happen. This is why bankruptcy should be treated as a last option.
If you do decide to declare bankruptcy, or you are forced to, there are different types of bankruptcy including chapter 7, chapter 11 and chapter 13. If you are thinking chapter 7 vs chapter 11 bancruptcy what is the difference, or what does chapter 13 bankruptcy involve, there are some useful points to know.
Chapter 7 bankruptcy is the most common and the easiest to understand. Assets are sold and the proceeds of sale are used to pay creditors. In order to qualify for this type of bankruptcy, your income needs to be less than the median for the state in which you live, or you have to pass a means test.
Chapter 13 bankruptcy is entered into if it's found that you are financially able to pay some money to creditors. A repayment plan is drawn-up by the courts and payments are made for 3-5 years after which time any remaining debt is discharged.
Chapter 11 bankruptcy is usually used by small businesses but can be used by individuals as well. It is used when debts are exceptionally high and a repayment plan, like that for chapter 11 bankruptcy, will not work. This means that creditors may fight each other to get high monthly repayments off you and the process can get messy.
As you can see, bankruptcy should be used as a last option.
Hopefully, some of your debt related questions have been answered. Remember that the best option is to try and learn how to make better financial decisions by looking at advice such as vacations financing options and how to spend less on energy bills. Doing this can help you to stop debt getting out of hand.
Editor's note: This is a guest post form our friends at Modest Money – a website that covers a range of personal finance topics and excels in understanding, and communicating, all things investing.