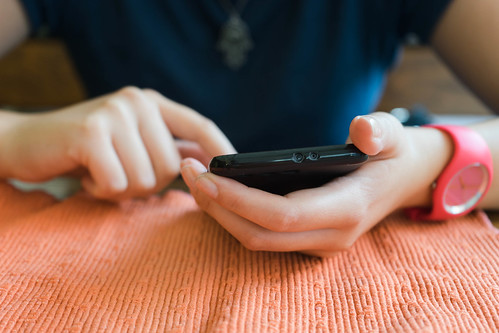 There are instances when a business needs to borrow money from lending firms. However, a good credit score is typically what it takes to get approved for a loan. If you have a bad credit score, it can affect how the lending company sees you as a loan applicant. Most of the time, having a bad or low credit score means that your loan is more likely to get denied. Nonetheless, there are ways to go around to this. It is possible to get a business loan with bad credit.
Getting a Loan With Bad Credit? Is This Possible?
While we advise keeping your credit score at a top shape; it is sometimes unavoidable to have a bad score. Good thing there are several things that you can do to get the funding you need despite this. Like any methods of financing, an approval process is necessary. Hence, you need to understand what lenders look for.
Determine what lending firms are looking for.
Before taking into a dive, it is ideal to determine first what a lender is looking for as they review your loan application. Remember that each lender has their own rules when it comes to loan application approval. There are certain factors that they consider and you should be aware what these factors are. Moreover, once you have determines what they are looking for, do your best to get them in order before filing your loan application. Doing this can greatly improve your probability for approval. Here are some of the things that most lenders want to know:
Lending firms want to know if your debt or debts are under control. While it is usually fine to have a debt, you need a good DTI ratio to be able to get high approval probability.
Lending firms want to see if your revenue is relatively high or if it is growing consistently. Your lender needs to see if you will be able to pay them back and your revenue is clearly what you will use to do it.
Cash flow. If your cash flow is high and managed excellently, chances are, you'll get that loan approval.
If you can prove that you have these three factors, your chances of business loan approval are higher regardless if you have a bad credit score.
Meet minimum requirements for qualification.
Like with approval criteria, lenders have their own requirements for qualification. Mostly, these include:
Time in business. Some lenders require you to be in the business for at least two years while others are okay even if you are operating in as short as six months.
Minimum revenue. Most lenders require that you meet their minimum monthly revenue to be able to apply for a loan.
Good loan standing. Lenders will check if you have unpaid loans or if you are behind your monthly dues from other lenders. A history of nonpayment will also have a negative impact to your loan application.
Produce all the necessary documents beforehand.
After knowing what lenders look for when checking your loan application, it is now time to produce all the documents that are needed for approval. While some lenders may require different documents from others, most of them ask for the following:
Proof of business ownership
Personal tax returns
Business tax returns
Statement of profit and loss
Business license
Property lease agreement
Bank statements
Driver's license
Debt schedule
Voided checks
Getting these documents ready can help speed up the application and approval process, which is crucial if you need the funds as soon as possible.
Consider other bad credit loan options.
While everything is under process, you may also want to consider other funding options if all else fails. Here are a number of common alternative loan options that are typically used by those with bad credit:
Unsecured business loan. While this kind of loan doesn't require a collateral or loan guarantee, interest rates are usually higher.
Term loan. This is a standard loan in which a lump sum is returned within a specific period. This type of loan also has high interest rates, but approval is usually fast and easy. Term loan is ideal for most businesses.
Business line of credit. Similar to a credit card, this type of funding allows you to access a revolving credit balance. Loan limits, however, are often lower compared to traditional loans with higher interest rates.
Limited funding is one of the main reasons why a business fails. However, a bad credit must not prevent you from getting additional capital for your business, which is necessary to maintain it and keep it growing.
photo credit: marcoverch Junge Frau mit Handy in der Hand via photopin (license)