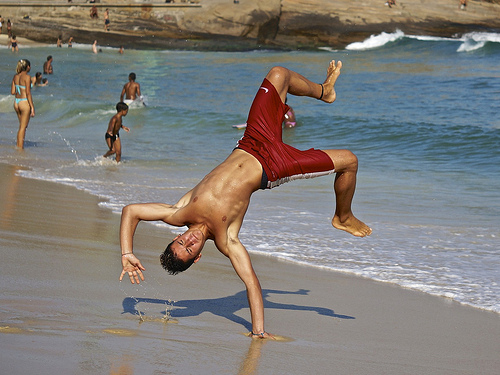 I get it. You want to save money, but you don't want to have to live off baked beans for the next few months while cowering away from the world with your curtains closed. You need to reduce your outgoings to pay off debts or start saving, but you can't handle the thought of sacrificing your one night a week of eating out and getting merry.
Most guides to reducing outgoings are based on budgeting and cutting back on spending habits. That's solid advice, and you should do that, but these tricks and tips are all about reducing spending while still living the life you want to live. You may even find that following these tips can enhance your lifestyle.
Switch Everything 
You're sat inside on a boring rainy day, watching the little drops of water wash down the window with nothing to do. Pull out your laptop and head to a comparison website like uSwitch or MoneySuperMarket. Check that you have the cheapest gas and electric provider, car insurance, broadband and TV services.
Switch everything that you can get for cheaper, as long as the quality ratings are still as high. You don't need to be paying over the odds, and one afternoon of sorting it all out can save you a small fortune.
Homemade Pizza 
We all love a good takeaway pizza. But it's a novelty to have someone bring a fresh-baked, hot and delicious box of bread and melted cheese to your doorstep. Frozen pizza doesn't quite cut it. But with a little ingenuity, you can have better pizza, faster and cheaper.
Grab a pizza crust from the supermarket. Smear on tomato sauce, top with mozzarella cheese and then throw on as many fresh toppings as you like. Stick it in the oven for 10-15 minutes and see how it's going. There you have it. Want an even simpler approach? Get a decent quality frozen pizza and add toppings and extra cheese.
Freeroll Poker Tournaments 
Gaming is awesome. Gaming for money is even more thrilling. Poker is perhaps the ultimate game to put your money on, and if you're good, it's even possible to make a profit. Professionals and semi-pros will always want to play for real money, but if you play poker mostly for the enjoyment of the game itself, then you can play for free with freeroll tournaments.
With online freeroll tournaments, players do not pay to enter but can still win real-life prizes, such as tournament dollars, cash and even a Platinum Pass to the Bahamas. It's the same game with the same thrills, and you may even walk away with a profit at the end of a session, without spending a penny.
Reduce Energy Output 
It's something that you hear time and time again. Reduce your bills to save money. It sounds obvious, but it can be hard to remember to keep on top of your energy usage. Smart meters make life easier by showing you how much energy you are using and how much you have used in a given period.
Follow small steps to make your home more energy efficient. Invest in insulation and double glazing. Your local council may even offer incentives for double-glazing installation. Change light bulbs for LED lights. Switch off everything when you are not using it. After all, it won't affect your lifestyle if you switch lights off in rooms that you are not even sat in!
Shopping 
If you suffer from the urge to shop all the time or you like new things occasionally, consider shopping offseason. You don't have to stop buying what you want but change the timing of when you buy it. Get your Christmas supplies in January, winter coat in the summer and summer dress in the winter. You can get the best deals this way.
Shop around and compare prices before buying. It's easier than ever, as you can get an idea of a kind of low-end baseline price online. Remember that inexpensive clothes can also look great. You don't have to get the high-end branded stuff to satiate your shopping desires.
photo credit: a l o b o s A Boy having fun at the Arpoador Beach via photopin (license)