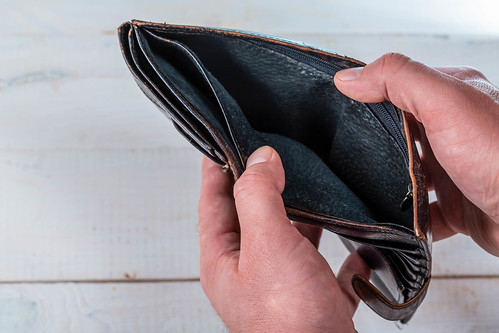 Whether it's student loans or credit cards, debt can be debilitating.
Even if you work hard to pay your bills, sometimes, collections can happen. If you're not sure how to reduce the amount of debt you owe, read on to learn how to settle debt.
With a few pointers and some easy steps, you'll be well on your way to becoming debt-free once again.
Consider Debt Settlement
The process of setting debt involves you, the borrower, paying less than what you owe the creditor or debtor. This process can save you hundreds or even thousands of dollars if you play your cards right.
You'll need to find out from each of your creditors if they offer a debt settlement plan. Some may settle for half of the total amount or less, while others may accept a much smaller amount.
In some cases, you may not be able to settle the debt at all. It really comes down to each creditor and their individual policies.
Debt settlement is perfectly legal, but it all depends on how cooperative your lenders or creditors are. It's important to understand how debt works before you learn how to settle debt.
The Collections Process
In most cases, you can't just settle your debt because you want to. Unfortunately, your account will likely need to go into collections before a settlement is even an option.
For around six months, your creditor will hang onto to the total amount of debt, hoping that you end up paying it. Once the six month period has passed, they'll likely pass your account on to a debt collection agency.
The collection company's job is simple: to collect the debt that you owe. These debt collectors usually make a commission, but most of the money will directly go to your creditor to pay the debt off.
If you don't settle your debt after a certain period of time, it could be written off as a loss which can have a seriously negative effect on your credit report. Keep in mind that even if you don't pay a collection account, it will sit on your credit report for years.
Depending on your creditor, they could even sue you in a court of law. These financial suits are known as judgments, and they may obtain the legal right to garnish your wages.
A judgment is the last thing you want to deal with, so it's best to try and settle before the collection process gets to this point. Judgments can make it much tougher to do things like purchase a home or buy a car. Places like Bonsai Finance offer loans without a hard credit check if you need them.
If you do end up settling your debt, it can also have a negative effect on your credit report. Settled accounts are typically not marked as "paid in full" so it will take some time to rebuild your credit score after a settlement.
How to Settle Debt
Once you've determined that an attempt to settle your debt is the best route, it's time to contact your creditor. You should always ask if there's a chance to settle in writing rather than asking a representative on the phone.
Send your creditor a clearly written letter with full details of your account, the balance, and your settlement proposal. Be sure to send this via certified mail so there's proof of receipt. Make a copy of the letter to keep for your records.
Make sure that your creditor is following the law and that they are not calling you too frequently to collect your debt. The Fair Debt Collection Practices Act has several policies put into place to protect your rights.
If your creditor is not following the guidelines set forth by the FDCPA, you can sue them for violating the law. In the meantime, wait for their response after you've sent the letter to proceed with your settlement.
In your settlement request letter, be sure to include the maximum amount you're willing to pay. Clearly state that upon acceptance, this amount paid will settle the debt and it will be officially settled with no further collection attempts.
Always make sure that you actually have the amount of money you're offering to settle for. You don't want to make a settlement offer and then discover that you simply cannot pay it.
Most creditors will accept a settlement for anywhere from 30 to 50 percent of the amount due. The final number will be up to them, but you can use your letter to plead your case.
You can attempt to offer as low as 20 percent to settle, but be aware that most creditors will counteroffer this to around 40 percent or higher. Be prepared to expect a counter letter once they receive your initial offer.
Once you've sent the letter, you'll need to wait for a response. The response should clearly state the terms of your settlement including the agreed upon amount.
In some cases, you may be able to make payments toward the settlement amount. Keep in mind that if you miss even one payment, the creditor can cancel the agreement and attempt to collect the full balance.
Reduce Your Debt with Settlement
Now that you know how to settle debt, you have a better chance of paying back less than what you owe. This will free up money for you to work toward building better credit and a better life.
photo credit: verchmarco Geöffnetes, leeres Portemonnaie als Konzept-Darstellung von finanziellen Problemen via photopin