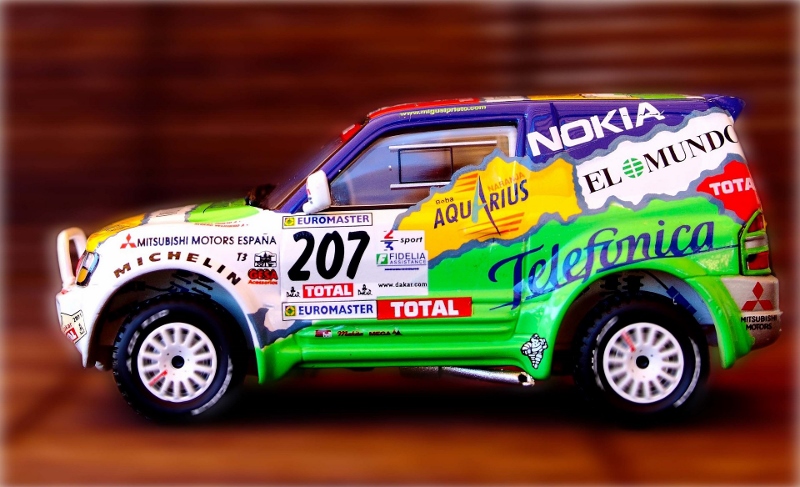 Smart marketers are always looking for ways to beat the competition without outspending them. One proven but mostly overlooked marketing tactic is car wraps.
This tactic involves adorning company vehicles with appealing professionally designed graphics that promote your business as a driver moves around town.
High awareness and low cost
Unlike the more expensive ways of advertising, vehicle wraps will be advertising your business 24/7 and 365 days a year. You as a business owner only need to spend a few dollars per day to keep your business in the public eye.
Other benefits of car wraps include:
Brand consistency – wraps can help to bring together a campaign's look and feel as they incorporate the same elements of branding as from your other marketing channels.
Strategic and creative versatilities – car wraps are good for long-term advertising as well as short-term event or product promotions. Moreover, you can control the design, style, and time for updating or replacing the wraps.
Local targeting – driving a car with vehicle wraps around your local area will drastically improve the awareness among the people who work, live, or attend school close by. Parked cars also attract the attention of passersby, especially in busy urban areas.
Non-marketing benefits include preserving a car's resale value by protecting its paint from weather damage and offering a predictable fixed-advertising price.
Who uses vehicle wrap marketing?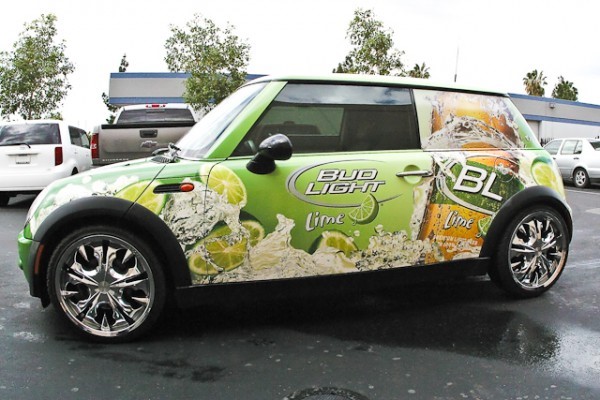 With the right creative service provider and a little imagination, any small businesses could easily add car wraps into its marketing strategy. Examples include:
Healthcare clinics, private practices, and hospitals
Bars, restaurants, and grills
Specialty retail outlets such as pet groomers and florists
Consultants like attorneys and real estate agents
Are wraps just for large businesses?
Vehicle wraps are good for any business size. For small business owners, wraps can legitimize their businesses by getting their logo and brand recognized by potential customers.
When small businesses use car wraps, they put themselves on a level playing field with big companies.
Vehicle wrapping dos
Which steps should your business take when determining the graphics to place on cars and the vendors to choose? Here are several ideas:
When selecting a vehicle graphics designer, opt for experience. An experienced professional will have enough knowhow about placing the car wraps on your vehicle.
Think and talk about durability requirements.
Review the financial strength of the company that you are considering – they should have enough funds to complete the project.
Prepare an image that works well with the cars.
Ask for references or the company's portfolio. Just because a company makes signs does not mean that it can produce quality trailer wraps.
Mistakes involving car graphics can be costly. From your company's reputation to the time and money it takes to fix an error, preventing graphic mistakes should be your number one priority.
Vehicle wrapping don'ts
Here are the mistakes that you should avoid:
Basing decisions on price – you should not choose a company just because it charges the best prices. Many other variables affect durability and may or may not affect the final price.
Do not choose a company that does not understand your specifications.
Do not pick a company that does not invest time and effort to find out what you expect from your brand over time. The graphic designer that you choose should know your long-term business goals.
Vehicle wraps can greatly improve your business marketing strategy. Therefore, you should not neglect it just because you think that it only benefits large companies.
Author's Bio : Wendy Dessler is a super-connector with OutreachMama and Youth Noise NJ who helps businesses find their audience online through outreach, partnerships, and networking. She frequently writes about the latest advancements in digital marketing and focuses her efforts on developing customized blogger outreach plans depending on the industry and competition. You can contact her on Twitter.
Photo: http://www.outreachmama.com/wp-content/uploads/2016/07/Wendy-Dessler.jpg