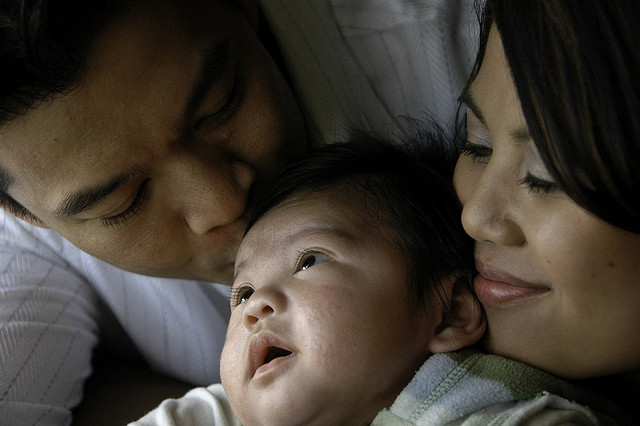 How many financial decisions do you make in a week? From what you buy, to how you pay for it, every time you make a financial decision, the consequences can affect your family.
Single? You're not excluded, because although some of your decisions may not affect your future family, many will, and it's up to you to recognize the impact of those decisions. Unfortunately, many Americans find themselves suffering from "crisis living", something I used to be very familiar with. With too much debt and no savings to think of, living paycheck to paycheck is a gruesome reality.
The Consequences of Your Financial Choices
For those of you who have not yet started a family, the financial decisions you make now, can also affect who you end up starting a family with. The amount of debt you have, your credit score, and your financial habits are all things that could make or break your engagement.
Here are three reasons you should ACT NOW, to start making better financial choices.
"I Just Can't Take It Anymore!"
Life is stressful enough, but when you add money to the equation, it's a much more destructive force. Before my wife and I started actively trying to improve our financial situation, we were like walking time bombs just waiting to explode. There's a reason they call them "money fights".
It is important to communicate with your spouse about your financial goals and dreams. As soon as you start working together and accepting equal responsibility with your money, the results are staggering. Being on the same page should be your ultimate goal. My wife and I still fight about stuff (who doesn't?), but it's usually not about money, and when it is, it's minor compared to before.
"Till Debt Do Us Part!"

Becoming debt free was the single best thing we ever did for our marriage. It changed everything! We learned teamwork, contentment, patience, responsibility, and best of all, how to communicate better. We became closer than ever, and learned that living beyond our means was robbing us of our potential. The absolute best thing though was the fact that we possibly saved ourselves from going through what some people go through because of debt. D-I-V-O-R-C-E!
While we may have never really been close to getting a divorce, we still had more problems because of our decisions to spend more than we made each and every month. Whose to say we couldn't of headed down that road had we kept doing what we were doing with our money? Debt has a tremendous impact on how you relate with your spouse and can tear you apart faster than you realize. Debt is a destructive force for any marriage. In less severe cases, getting out of debt is better than going to see a therapist, although I don't feel the latter is a bad choice either. 😀
Want to save your marriage—GET OUT OF DEBT! Even if it doesn't solve all of your marital problems, it's a great place to start.
"I Want To Be Just Like You Daddy"
You are the single biggest role model your children will ever have. What you do with money, is likely to become what they do with money. You can set them up for failure, or you can give them the tools to become successful with much fewer struggles.
Our son is four and has saved money, given money, and spent money—all of which was money he earned. He's young but learning some valuable lessons about managing money, and when we screamed "We're Debt Free!", he did too. Now that's a teachable moment! He'll never see us struggling because of debt, but he will be taught why it is the enemy!
You should teach your kids about money, but make sure you make the lessons age appropriate. Most importantly, your example is better than anything you can ever teach him at the kitchen table. How you handle money is what will have the most influence in how he/she handles money. If your kids are anything like mine, they are following in your footsteps. Make sure those footsteps are headed towards financial responsibility, and away from debt!
How much do you love your family?
If you are not planning and making solid financial decisions for the sake and benefit of your family, listen up. STOP BEING SELFISH! Your decisions will adversely affect your family and by the time you realize it, it could be too late.
Get your priorities in order and make better financial decisions!! Resolve to be able to feed your children during the worst depression, help them avoid the pitfall of debt when it comes to college, and secure a dignified retirement for you and your spouse! It can be done, but you have to stop thinking about yourself. Even if your spouse is following suit, be a leader, and start talking to them about the future.
Eliminate the stress! Avoid marital destruction and even divorce! Save your children from making the same decisions you have made!
If you have no savings, you are risking everything!
If you have debt, you are risking everything!
If you are waiting for social security, you are risking everything!
Once you get married and have children it is no longer just about you. Think about your family! You will be so glad you did, and I bet they will be too!