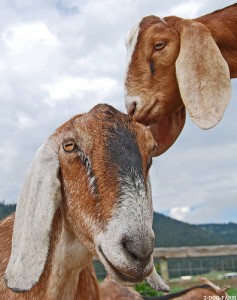 I do, I hear them; the denial, self talk, and the inevitable, "What am I going to do?" They are secrets you keep from everyone; your family, your friends, and even your significant other. You're in debt. It doesn't matter how it happened, what matters now is that you do something about it. 
That's where I come in. I am a certified credit counselor for CareOne Debt Relief Services and everyday I talk to people about their debt. Sometimes I am the first person they have admitted this to and they are scared, apprehensive, and skeptical. I would be too; talking to a complete stranger about a significant part of your life is not an easy thing to do. At CareOne we do not push a product or service we offer solutions to your debt problem. Maybe you need CareOne or a service like it, and maybe you don't. That is not for me to decide, my objective is to provide a bended ear, a smile letting you know it is going to be ok (even if it is over the phone or through an email), and options. 
Financial experts recommend or discount various debt relief options all the time. Dave Ramsey would say a Debt Snowball is the way to go. The commercial on late night TV will tell you that you can settle your debt for pennies on the dollar. There are non-profit credit counseling agencies that operate under different rules than the rest of the debt relief industry and of course CareOne. CareOne offers Debt Payment Pro, a plan to pay down your debt on your own. Debt Management plans for those looking for a consolidated payment and the benefits a DMP provides. And Debt Settlement, a plan to pay back a portion of your debt and avoid the dreaded B word, bankruptcy. And if your debt secret really is that bad I can tell you with sincerity it's what you might have to do. 
So who is right? In my opinion everyone. Just like we have a choice as to what to have for lunch, what to wear, or which bank to deposit our hard earned money in, a debt relief option is a choice. What matters is that you the choose to pay down your debt and learn to live debt free. 
How do you know you if you need help? 
I know that everyone's secret is different. Some people get into debt by no fault of their own but rather a life circumstance; a job loss, an illness, or a divorce. At first it's a missed payment here or there and then in what seems like out of nowhere you begin receiving collection calls. Here are a few signs its time to talk to someone about your debt: 
You are missing payments.
Late or over the limit fees are being added to your account.
You are rapidly approaching your credit limit on all of your accounts.
Your creditors are calling.
You can no longer afford your minimum payments. 
Help may be in the form of reading a blog like Enemy of Debt. Just reading about someone else that has been in your shoes and made it through, can be a huge motivator. 
Communication 
Tell the people that need to know. If you are married and you are the finance keeper of the family, its time to fess up and let them know about the situation. One of Team EOD's very own, Travis Pizel wrote about the experience he had in sharing his secret about their debt with his wife in, How I Began My Journey Out of Debt. 
The first step is telling someone and admitting that your debt has become an issue. 
Develop a Plan 
As I mentioned above you have options. Do your research and determine what fits your situation the best. Some options to consider: 
Debt snowball
DIY debt payment plan
Debt Management Plan
Debt Settlement Plan
Bankruptcy 
Managing debt on your own via a debt snowball or DIY plan is an excellent choice, but will require patience and diligence. By paying more than the minimums and snowballing your debt you can accomplish debt freedom. 
If you decide to seek the help of a debt relief provider be sure to do your homework and ask the right questions.  
Bankruptcy in some cases is the only solution that fits. If this is the case be sure to understand everything involved and the long-term ramifications. 
Bottom line, don't keep your debt a secret; it's ok to talk about it. Talking about it can help put things in perspective and may even give you the push that you need to get started. 
Have you ever been in debt and were afraid to talk about it?  What was your greatest fear in sharing your secret?