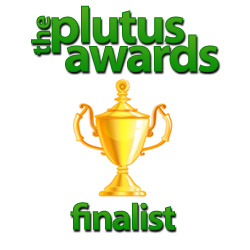 Happy Labor Day weekend everyone!! I hope you are having an awesome and safe weekend.
I won't take up too much of your time and get straight to the point. Enemy of Debt has been nominated for Best Debt Blog for the second annual Plutus Awards. That's why I need all of you to take a few minutes to vote for Enemy of Debt! I can't pull it off without you!
You have until September 22nd to vote! Vote now!
It doesn't take long to vote, and you don't have to vote in every category for your vote to count if you have no preference in other categories. Winners will be announced at the Financial Blogger Conference on October 1st.
So please, go vote now! Check Enemy of Debt for the Best Debt Blog! I'll be sure to let you know how it goes down when I return from the conference.
Enjoy the rest of your weekend! 😀