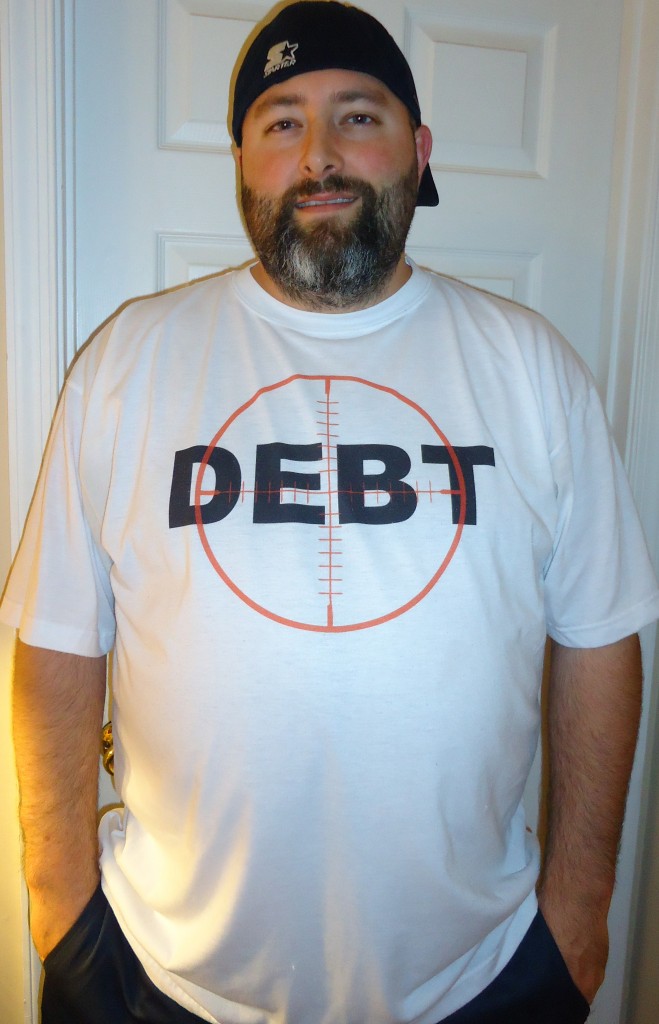 Are you a debt-hating maniac like I am? Are you successfully working your way out of debt so that you can live a less stressful and more financially productive life? If you've been reading this blog for any time at all then you probably know I believe more than anything in your ability to eliminate the debt from your life. Keep chopping away at your debt and one day you will reap the rewarding benefits of that freedom.
Unfortunately, some people never find their stride. They've tried everything they possibly could, yet getting out of debt seems so unreachable to them that their motivation to continue is extremely effected. I can relate to that feeling. My wife and I made a few half assed attempts before we found what ultimately worked for us — Dave Ramsey's Total Money Makeover. I say half assed, not because we didn't want debt freedom, but because at the time our financial mindset wasn't aligned with our financial goals.
If you want to get out of debt but keep failing, KEEP TRYING! Keep looking for the debt elimination method that will work for you because whether you believe it or not, it's out there.
When it does surface, as long as you're committed to changing your financial behaviors and making a few sacrifices here and there, you'll be surprised to see your motivation sky rocket.
I have a much better example of struggle than my own debt free journey though.
My Struggle with Weight Loss
Some of you may know I've been trying to lose weight for quite some time. (over 10 years) It's been a very frustrating experience for me to constantly fail at losing weight when I want to be healthy and fit so badly. I've tried countless "diets" — good and bad. I've even fallen for gimmick diet pills which I consider the financial equivalent of debt consolidation. Some diet pills may help you lose weight but if you do not change your behaviors in the process then you'll end up right back where you've started. The same goes for you and your debt.
I stopped believing in "diet gimmicks" a long time ago and my weight loss journey has been very long and hard. Although I've made many attempts and had some success losing weight (as much as 150 pounds) I've struggled to stick to any one "diet" long enough to maintain the weight I've lost. With that said, I've never stopped trying! My desire to lose weight and keep it off is very strong but as with anything else my behavior has been sabotaging my efforts. Still I continued.
Recently, my wife and I decided we needed outside assistance and we were now willing to spend a little money for the right plan. After a little bit of research we found a heavily doctor-monitored low-fat program that got our attention. The only problem was that it was extremely expensive but we decided that our health was worth the cost. Still, being the financial nerd that I am, I wanted to see if there was something less expensive.
That's when we stumbled upon the program we are using now which doesn't really focus on the weight loss as much as building healthy habits for maintaining after the weight is lost. BINGO! This is what I've been looking for!
Not only is it the exact same type of program, but it's thousands of dollars cheaper and we don't have to drag our kids an hour away to the weekly doctor visits and nutrition classes. Plus we have full on-call access (for free) to registered dieticians, behavioral psychologists, doctors, as well as personal fitness trainers. We were also assigned a personal health coach to help keep us accountable and motivated during our journey to good health. Our coach is AMAZING!!!!
So had I given up, we'd never have found a program that I believe is going to finally help us achieve what we've wanted to achieve for so long. We are changing our behaviors and it feels so good.
As of May 31st, we will have been on this program for 6 weeks and I will have lost just over 30 pounds. Thankfully we didn't give up because God knows we were so frustrated at times that we wanted to.
Keep Searching for the Plan that Works for You!
There are many methods out there for eliminating debt and something I've come to realize over the years is that there is no one-size fits all solution. Sometimes it's a combination of strategies that get the job done but there is a plan out there for you. You just have to find it!
Don't stop looking. Don't stop trying. Don't stop paying off your debt!
What you go through during your financial journey will strengthen you in ways you would never have expected. Like they say, what doesn't kill you will make you stronger.
Debt freedom is in your future. That future will give you more opportunity to live the life you really want. Don't let failure stop you from finding success. Failure is nothing more than a stepping stone to success!
Good luck!