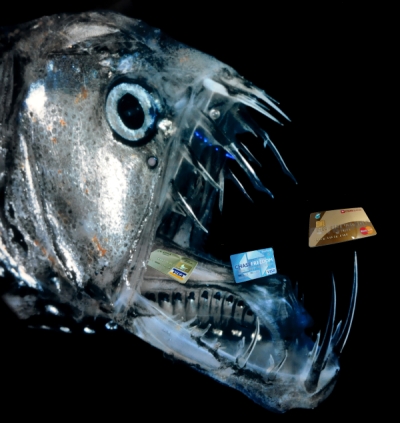 Are you ready to eliminate your debt once and for all?
The new year has come and now it's time to take some action! Are you ready to do the hard but very rewarding work? I hope so, because the last thing I want is for you to wake up at the end of the year saddled with regret.
You deserve to be debt free and to be able to live the life that debt freedom allows!
The fact is that it's completely up to you! YOU are the only person that is going to make it happen — no one else. The government isn't going to pay off your debt or provide you with the future you desire. No one is going to do it for you. If you continue to put it off, your situation will only worsen and you will wake up a year from now more overwhelmed than you are right now.
Overcoming the feeling in the pit of your stomach every time you think of the mountain you have to climb is hard. BUT, the only way it will get any easier is if you start climbing that mountain and take one step at a time to reach the top. Lucky for you, there are a number of ways to make this process a little easier to manage.
In previous posts I've talked about what it takes to eliminate your debt. What I talk about isn't just something I read in a book, it's something I have actually done myself! We're debt free and that's why I know it is worth it AND possible.
The subject of today's post is one of the most important steps in making your debt free journey a success. You have to cut up your credit cards and stop borrowing money PERIOD! You can't and won't, make any progress if you are still borrowing money. So why not take the necessary steps to first eliminate the temptation that comes with having credit cards in your possession? It WILL make it easier!
You cannot run up debt on something you no longer have!
I've said it before and I'll say it again; Extreme Circumstances Call For Extreme Measures! If you are in debt, your spending is most likely out of control. Some will say no to that notion, but if it weren't true then why are you in debt? One of the reasons people get frustrated with the process is because they feel they are making no progress at all. It's true, you probably aren't making progress. Any progress you do make is negated by the fact that you continue to run up more debt on your cards.
The Solution?
Stop fueling the fire! On second thought, perhaps a fire is exactly what your credit cards need! 😉

Cut up your cards and eliminate the temptation or the possibility that you will add to your already huge debt load. Get rid of them! If you really want to get out of debt this is essential to the process. It might be hard to do, but your unhealthy attachment to keeping your credit cards has caused a very big problem in your life. So get it under control and once your debt is gone (if and ONLY IF you have control), you can give the credit cards and yourself a second chance to behave!
The important thing is to stop living in denial. Someone who is in debt is not in control of their finances or their cards. Stop using them for now!
Shred and Creatively Destroy Your Credit Cards on Video and WIN!
In an earlier post, I shared with you some awesome incentive for destroying your credit cards. As if your debt wasn't incentive enough! Perkstreet Financial and Lending Club partnered up to bring you Shred Your Credit Card, a video contest which the winner wins $1,000! (there are also weekly prizes)
Let me see if I get this right. ALL YOU HAVE TO DO is destroy your credit cards on video and you could win $1,000?
No one from Enemy of Debt has entered this video contest which potentially means, either I suck at motivating people who are struggling with mounting debt, or you don't really want to become debt free and are uninterested in winning $1,000+!
They're also accepting any videos where you are talking about your debt free journey! Want to share what caused you to decide that enough was enough? How are you getting out of debt? How important is getting out of debt to you and your family. Sick of getting solicitations i the mail? Destroy one and share your thoughts and you could also win! Go make your video!
I know it seems extreme to cut up your credit cards for the greater good, but what you have been doing so far has got you where you are. Try something different. In any case, you can always go back to your old ways and rack up some more credit card debt — though I wouldn't recommend it. You have nothing to lose except for your debt, high stress, living paycheck to paycheck, money fights, extreme frustration, bondage, depression, and poor financial habits to name a few — and that's right off the top of my head. There are plenty more!
Not to mention, I would love to give you $25 for the winning video submitted from Enemy of Debt!
You have two choices; start living differently, or continue doing what you have been doing all along. What better way to symbolize your commitment to kiss your debt goodbye than by destroying your credit cards?? Did I mention you could win money? (money pays off debt)
What are you waiting for…your next credit card statement? Do you really need to be reminded that you are making someone other than yourself VERY RICH before taking serious action?
DO SOMETHING TODAY! It's not going to get any easier if you do nothing and it's definitely not going to just vanish and go away.
Steps to Debt Freedom
What Are Your Waiting For?