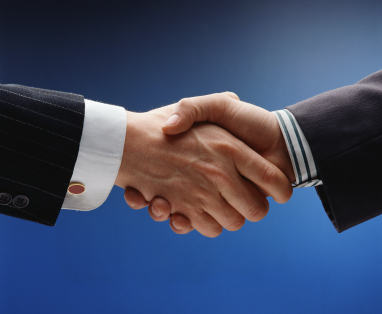 Enemy of Debt And Frugal Freedom Living Team Up!
Another friend of mine over at Frugal Freedom Living created a page (excerpts below) to highlight our similar beliefs on individual responsibility.  Clair Schwan contacted me after reading a few of my articles and we talked about success, personal responsibility, and of course debt freedom.  Clair is a good friend to have and has put together a very insightful website to help you see frugality in a different light.  I know people that view frugality as something someone who is greedy and wants to hoard money partakes in.  It's quite the opposite.  Clair says, "Being frugal is all about thrifty living.  It doesn't mean you have to be a tightwad or cheapskate, nor do you have to engage in penny pinching.  You just need to understand the value of money."  I agree.  It's about living within your means, looking for bargains, and managing your money efficiently, as opposed to recklessly.  Be sure to check out his site for tons of helpful information.  You can sign up for his free newsletter here.  I also included some helpful articles from his site near the bottom.  Enjoy!
We certainly see eye to eye on the importance of individual responsibility.  Here's why:
"The whole idea of individual responsibility is melting away in America like a pat of butter in a hot fry pan. It's being replaced by thinking and behavior that emphasizes blame, dependence, and being a victim. It's eroding the very thing that makes us strong – self-directed thinking and action – people being responsible for their own lives, affairs and actions.  When we make a decision to engage in frugal living, we're taking responsibility for ourselves by making a decision to act.  Specifically, we're deciding to act in a certain way, a way that's in our best interest. When we make a decision to be wise in the area of personal finance, we're taking responsibility for our financial well-being." ~ Clair Schwan
Making A Decision To Act
I have mentioned Chris Gardner before, mostly because I think he is such a great example of what taking responsibility can do for you.  Who is he?  Will Smith did a terrific job capturing this guys story in the film called Pursuit Of Happyness.  (<~~not a mispelling)  All I can say is Gardner could have blamed a variety of people and things for all of the ways life was beating him up.  He could have just quit.  He could have decided that life was unfair, but even when you think it couldn't get any worse for him, it does.  The poor, broke, homeless single father didn't give up.  He resisted the idea that he "needed" someone else in order to make it through those extremely hard times.  I think his story is inspirational, because he decided to seek out prosperity, instead of waiting for someone else to give it to him.  Prosperity doesn't come from Washington!, it comes from YOU!
Here's More From Frugal Living Freedom On Individual Responsibility
Being responsible is being achievement oriented. I'm not talking about the "over achievers" out there. I'm just talking about people who get things done, make it happen, act instead of talk, and stay focused on success. And, they enjoy the rewards of their responsible behavior.
What other traits might we seek to have if we want others to know that we practice individual responsibility? Here's my list:
seek information – make an effort to be aware of what's happening; watch how things evolve and you'll learn from things you see and hear
seek out lessons learned from others so you don't have to "reinvent the wheel"
learn how to analyze – put 2 and 2 together to figure out what's likely to happen in the future; become better at drawing conclusions and try to extrapolate, but be careful about jumping to conclusions
gather insights – use your analysis to turn life experience into meaningful and realistic insights about how things work and how people behave
know how to focus – keep your "eye on the ball" because it's the most important part of the game
become skilled at how to prioritize – know what's "also important" while you keep your eye on the ball, and understand the sequence of things
life planning – do a little "what if" thinking and make some reasonable plans (and keep them updated) based on likely scenarios, according to your insights
be someone who is committed – stay on course when it's working well and there aren't reasonable alternatives
take action – implement your plans deliberately
believe in yourself – have a "can do" attitude and be confident as you pursue your desires
The last item, "believe in yourself" is really believing in your planned approach and your methods for obtaining what you want. Our systems of belief are often more powerful than anything else in the world. That's why it's so important to examine closely what it is we believe, and why.
Believing in yourself is a different way of stating Brad's message of "What you believe, you achieve." Here's where you'll learn about Brad Chaffee and his mission at Enemy of Debt. He's out to wage war against unwarranted debt, and I'm going to help him.
I applaud Brad for showing us a healthy dose of individual responsibility and tenacity with his frank examination of his past and what he's done about it. Good fortune to all my frugal living friends that value and practice individual responsibility in all that they do. And a special salute to those that feel the way I do – debt be damned!
Further reading from Frugal Freedom Living: Are You Frugal? ~ Frugal Living Tips, ~ Grow Your Own Food, ~ Build A Greenhouse, ~ Do It Yourself.
Thanks Clair!
I look forward to working with Clair in the future and I hope you get a chance to visit Frugal Freedom Living.  You will find that he likes to write, and will find plenty to read there!  One of the things I like about Clair so much is that just like me, he wants to help you reach your potential.  We think that if you act instead of wait, you will reap the rewards.