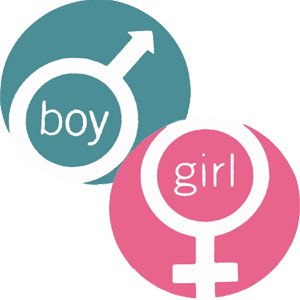 That Is The Question!
I have not announced this here on EOD yet, but thought that today would be the best time to do so.  Alana and I are having another baby, due to arrive on October 26th to be exact.  I am very excited about this and today we find out whether we are having a boy or a girl.  I LOVE BEING A DAD, it is the best gift EVER!   What Do I Hope We Are Having?  Honestly it really doesn't matter to me.  Either way I will be excited just the same.  I do hope that my wife is able to have the little girl she has always wanted, but she has even said either way, she will be pleased.  So if we had to say one way or the other, we would both say we want a girl next.  So at 10a.m. this morning we shall find out!!
I Have To Slow My Blog Roll
Well, some of you may have noticed that last week, I didn't post as much.  In fact I only really posted one, had a video post, and offered you a guest post.  I kind of figured it was going to happen, but I wanted to ride the wave as long as I could.  I did, and it was fun!  Real fun!  In the process I got behind on some other things in my life and now it is time to step back up to the plate to take care of them.
Things I need to do:
finish remodeling the upstairs – my in-laws have been kind enough to help us remodel our house, as their gift to us…and I need to get on it, so it can be done!
work on organizing my time – I have to learn how to manage my time in a way that will allow me to maximize my efforts.  I want to accomplish A LOT each day, so this is a MUST!
hitting the gym – I really need to focus on this so that I can be around a long time to watch my beautiful children grow.  This is probably one of my hardest to stick to goals, but it must become a lifestyle change and a priority.  Now is as good a time as any!
find a another full-time job – As you know, I work for tips.  Tips have not been great lately, so instead of wait around for the economy to get better, I have decided to move on.  I am looking for full-time employment and I plan to keep my delivery job part-time to bring in extra money.  I am also considering doing some pressure washing on the side over the summer.
prepare for my speaking engagement – In September I have been asked to speak at Sweet Briar College, for one hour, and this requires some preparation.  (I will be talking about budgeting, savings, buying a home, and managing/avoiding student loans.) I have a few things I have to submit before July 7th, and really need to start working on my message and delivery as well.  This is my chance to really dig my heels in and spread my message to even more people.
focus on my public speaking class – It goes without saying that this class will help me with the above goal.  The more I put into it the more I will get out of it.  I actually have to deliver an Impromptu speech to my class this evening.  We were given some freedom to choose our topic, and I have chosen to discuss why I hate debt so much.  SURPRISED? Another thing about this class is that it will make me a better writer as well.  I have already learned so much about writing, and truthfully that is the reason I decided not to publish the first installment of my new series.  I want to make it better so it helps you the most.
stabilizing my sleep habits – this area of my life probably causes me more problems than any other area.  I would say that if I could get this one area stabilized, it would help me get better in all of the others.  I DO NOT sleep!  I have done a sleep study and got nothing from it.  Sometimes I will just lie in bed, tortured by my burning eyes and intense desire to sleep, but can't fall asleep to save my life!  I need to put myself on a strict sleep regiment, requiring me to wake up and go to sleep at the same times every single day.  I also plan to visit my doctor.
KILL OUR REMAINING DEBT – This is something that in order for me to knock it out, I need to become intensely focused on KILLING it!  It needs to be gone!  It has hung around for too long!  It is what is keeping me from starting my financial coaching business and experiencing financial peace for my family.  Working more, is the short term solution, and is necessary at this point in time.  With sacrifice comes rewards!
I love writing for this blog!  I could spend everyday doing it, but the truth is I do not get paid for writing this blog.  One day I hope to make enough money to justify spending so much time on EOD.  I want to make this site the go-to-place for people trying to get out of debt, not just a place for people to come and read a bunch of filler articles so that I can say I write full time.  I want to give you quality at it's best, and it is something I am working on.
I am collaborating with one of my readers to eventually publish the EOD Deluxe Budget Version 3.0 with lots of new features to make your life easier.  I am also trying to meet up with a friend of mine to help me with the look I desire for EOD.  I really need to pump out that series that I started and I want it to be off the hook!  I also have a few guest posts that I really need to write as well. I have a debt free interview coming soon as well from a twitter friend of mine.  Stay on the look out, things will be happening, just at a slower rate with an interest on quality instead of quantity.
I hope that switching back to writing part-time does not mean that I will lose any of you.  I truly enjoy that you have decided that what I have done here is valuable to you, and my only goal is to make it better and more valuable.  After all I do not write for myself, I write for YOU!  I also do not want this to sound as though I want the ideas or questions to stop coming.  Those are often where I get my best articles from, so thanks, and keep them coming!!  I am going to try and publish 2 to 3 articles a week, and if I have time for more, or am feeling so inspired, you will get more.
What About This Week?
I will probably be a little light this week as well, so that I can play catch up.  I do have a guest post I plan to post as well as a follow up by me concerning that guest post.
Now it is time for me to just do it.  I talk all the time on this blog about taking control of your own problems, by resolving to fix them yourself.  Instead of complaining that I just don't have enough time in the day, or that I am not making enough money, or that my debt just won't go away, or complaining about my weight, I am taking control.  I CAN MAKE THESE GOALS HAPPEN, and I will!
What do you think?  Is my decision a deal breaker for you, the subscriber?  What do you think of my goals, and can you give me any advice that will be valuable to me in achieving those goals?  I want to know!