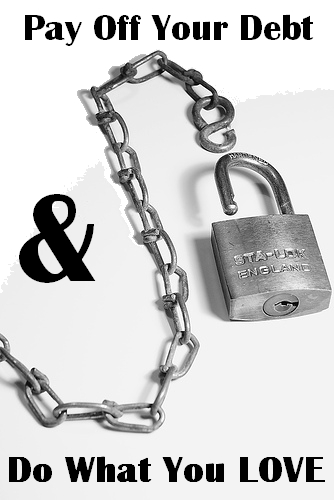 Ever heard of lifestyle design? Ever dreamed of debt freedom?
We often go through life blindly heading in whatever direction the wind blows, rarely questioning our purpose or direction. All we know is that popular phrase we all seem to embrace—"Thank God it's Friday!!"
Friday is the the most popular day of the week right? When we reach Friday we know we have the weekend to do WHATEVER WE WANT. It's almost our purpose for the entire week. (ZOMBIE-LIKE) "Make it to Fri-daaay."
We enjoy our weekend so much that when the dreaded M-word registers in our head late Sunday night, we want to cry. That's right, "OH NO, ITS MONDAY!" Back to work. For the average person Monday has to be the absolute most hated day of the week. Let's face it Monday sucks!!
I want to ask you a question. Why do you LOVE the weekend so much?
One word that comes to mind for me is FREEDOM! You know that the weekend will be your time to do WHATEVER YOU WANT. We naturally love freedom don't we? The fact is, the weekend gives you more options to do the things you want to do, which makes you happy. What if I told you that you could love, and even look forward to every day of the week, as opposed to just 2 1/4 days? Well you can.
You'll need to do these three things:
Find your passion and purpose – If money was no object, what one thing would you choose to do, that because you loved it so much, would not feel like work at all? What would you LOVE TO DO with your time? Keyword: Passion!
Brainstorm your way to a plan – Guess what? Money is no object, or at least it is not the hurdle that is keeping you from doing it—you are. It may take money, but that doesn't mean that you cannot craft a plan, follow it, and one day be right where you wanted to be. You can! It takes time and patience but what you believe is what you achieve. Keyword: Believe!
Become debt free – By paying off your debt, you actually have a better chance at achieving your dream. Debt is just like Monday-Friday. It is standing in between you and freedom. Remove the roadblock, and eliminate the weight that is keeping you from your purpose. Become debt free! Keyword: Freedom!
What is lifestyle design? To me, it is where you live the life you want to live, without any restrictions. You work wherever you want to work, live wherever you want to live, and travel wherever you want to travel. You design your lifestyle, it's up to you.
Debt Freedom Can Make Designing Your Lifestyle Much Easier

This is so simple it's almost silly. When your income is being bled dry by the leech that is debt payments each and every month, you DO NOT have the option to design anything. You are a slave to your current plan, and if you have debt your plan should be revised to involve getting rid of it. If you have debt you cannot move your life around in a way that allows you to reach your purpose. Make your life easier and more enjoyable!
The Heart of My Message
Become debt free so you can DO WHATEVER YOU WANT!! Enjoy life!