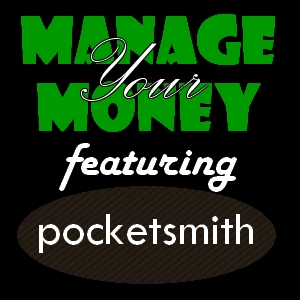 March was awesome fun! I really enjoyed the Manage Your Money challenge and I hope you did too. Even if you didn't participate in the comments each week, I hope you found the information and exercises to be helpful in every way. To the ones that did participate, I AM SO VERY PROUD of all of you! You took my exercises seriously each and every week—what more could I ask for? You took the challenge because you saw the need to, and you didn't do what most people did, which was talk the talk but not walk the walk.
More than 30 people gave up before they ever started, but not you! That makes me extremely proud of your accomplishments! Thank you for all of your effort and hard work during the challenge, and I hope you come back often to stay motivated. I really feel like we built a little community here. I can't thank you enough!!
To the sponsors: I really appreciate all of your generosity as it made this project so wonderful and fun. The Manage Your Money challenge would not have been nearly as great had you not stepped up and sponsored it. THANK YOU from the bottom of my heart! THANK YOU!
To ALL OF THE BLOGGERS that helped me spread the word about this exciting project of mine—THANK YOU SO MUCH!!

Prize Giveaway Eligibility
To be eligible for the grand prize you will have had to participate in at least 4 out of the 5 challenges during March. If you did so, then you will be entered in the drawing for the Premium Pocketsmith membership upgrades. I changed this since I added an extra lesson, but the ones who ended up being eligible participated in every lesson. Only one person missed one lesson. 6 of you have a special place in my heart now, and the ones that joined up late, I love you too, but I have to stick to the rules laid out in the beginning! I certainly appreciate your participation as well, and I hope you won something along the way. 😉
As you know I have a bonus prize to giveaway too. To be eligible for the bonus prize (FPU Membership Kit) I ask that you complete the following questionnaire. If you followed along with my challenges throughout the month but did not comment, feel free to leave me any feedback, but in order to win the bonus prize you will have had to participated in the Manage Your Money Challenge in the comments section. I will give you until Friday at midnight to complete the questionnaire, and will update THIS POST when the winner is selected via random.org.
Manage Your Money Questionnaire
(Your feedback is greatly appreciated!)
What was your favorite exercise/lesson in the Manage Your Money Challenge? What taught you the most?
Did you find each exercise/lesson to be valuable to your specific situation?
Would you recommend this challenge to your friends and family?
Did participating in this challenge help you change anything specific about yourself?
How can I make this better in the future? Was there anything you didn't like about it?
The Winners
CONGRATULATIONS TO YOU ALL!
Pocketsmith Premium Upgrade – Donna
Pocketsmith Premium Upgrade – Budgeting in the Fun Stuff
Pocketsmith Premium Upgrade – Julie
Financial Peace University Lifetime Membership Kit – Budgeting in the Fun Stuff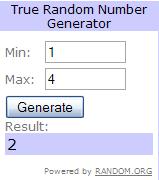 FPU KIT
Thanks for taking my challenge! See you next time! There will be more challenges in the future, but don't forget to come back on Saturday morning to see who won the FPU Membership Kit!
OTHER MANAGE YOUR MONEY POSTS
FINAL POST: Feedback & Winners