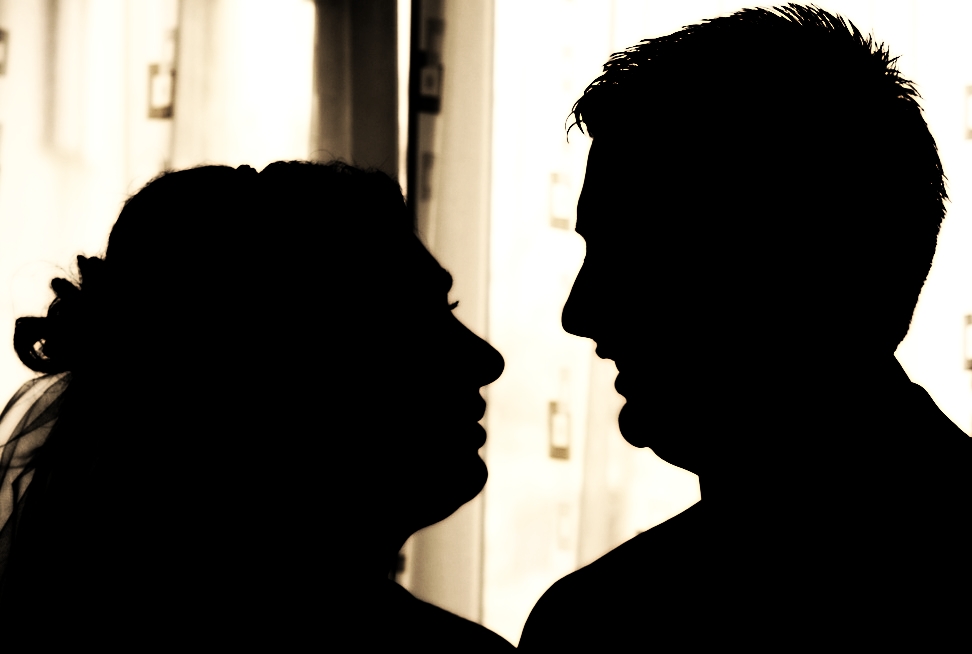 Photo Credit: LEXION

Happy Valentine's Day World!
Today love is in the air, but I can't help but wonder how much debt will be accumulated because of it. I hope that YOU celebrate your absolute love and devotion to each other with your actions and not your wallets. I'm not anti-cupid or anything, but even the beloved Valentine's Day is not worth going into debt for. Give each other the gift of freedom and then after the debt is gone, buy something nice next Valentine's Day to celebrate that freedom. 😀
Do you want to know what I think would be cool? If everyone paid off a debt for their spouse instead of buying chocolates, teddy bears, and jewelry. Nothing says love more than "Honey I put us this much closer to freedom by paying off your credit cards…oh and I also put them in the kitchen disposal!"
In the spirit of Valentine's Day, Lori Lowe, the author of Marriage Gems and I decided to collaborate. To be honest give all of the credit to Lori because she did most of the work. All I did was answer a few questions for her to share with her readers. After checking out this awesome guest post, head on over to her blog to find out what I considered to be the four most important steps to getting us out of debt.
9 Tips for Financial Bliss in Marriage

A recent survey done by the University of Virginia called The Marriage Project found that 29 percent of couples reported that the economic downturn had put financial stress on their marriages. To make matters worse, all those credit cards you charged up in December may still be waiting to be paid. It's hard not to feel stressed when there doesn't seem to be enough money to live the life you want to live.
So, what is the path to better financial harmony with your mate? The thing to remember is that money represents the power to live the life you choose. By not taking control of your finances, you may never achieve that life, no matter how much income you bring in.
I've been married for more than 15 years, and I can honestly count on one hand the amount of serious disagreements we have had about money. I'm pretty sure that has more to do with luck at our financial compatibility than our financial prowess. However, I've agreed to share a few of our tips on how we work as a team on our finances. These tips may not work for everyone, but they work for us.
Not many married couples do this, but we maintain separate checking and savings accounts. We both "own" all of it, with our names listed on all the accounts. And we have open access to all the accounts online.  Each of our paychecks goes into our own checking accounts, and we have corresponding bills to pay that are commensurate with our income levels. We are each in charge of paying those on time and filing the paperwork. While we each save part of our income, we can spend what we need without checking in with one another and without fear of bouncing a check due to miscommunication. We both feel having separate accounts has helped us avoid many arguments. However, we have complete faith in each others' financial choices. Some couples may benefit from more accountability.
We spend less than we earn. If there is one secret to financial success and harmony, this is it. Don't bet on your future earnings. Avoid debt. Until recently, we have always driven used cars and avoided car payments. Last year, we saved up enough to buy a new car, which we consider a luxury purchase where many would consider it a normal one. We'll also use it for longer than most. Some people might call my husband frugal. As proof, they might cite the fact that he recently checked out The Cheapskate Next Door from the library rather than purchase it. He comparison shops for everything from electronics to furniture, and he handles most of the home projects most others would hire out. I'm not quite as frugal, but I do make sure we can pay our credit cards in full each month.
We don't keep up with the Joneses. Maybe practical is boring to some, but impressing others is not part of our decision making for purchases. Your neighbors move away anyway, and you're just left with the credit card debt from trying to keep up.
We save for the future with the priority on retirement and our children's education. While we plan for emergencies, like the new roof we know we need, we also delay those expenses for as long as possible (this is my husband's tactic, I'm much more eager to go ahead with these expenditures). We are both much more inclined to save than spend. We also save for fun and for family times.
We don't eat out very often. Both of us enjoy cooking, and we have taught our kids to enjoy fresh, home-cooked food. This also happens to be a big money saver. Very early in our marriage, we were much more restricted in dining out, mostly because we couldn't afford it. Now we allow ourselves an occasional date night or family outing. However, our best celebrations are around our dining table.
We avoid sneaky/secret purchases. Instead of coming home with a new John Deere tractor or buying into that romantic Bolivian time share, talk it over with your spouse. Secret purchases are eventually revealed anyway, and when a wife sees a bill for a nice pair of golf clubs, she may run to the mall to get "her share" in designer purses and shoes. Guaranteed conflict.
We meet once or twice a year together with a financial advisor. Having a third party to help you make financial decisions takes the heat out of any money disagreements. In addition, keeping a regular check on your financial plans helps you avoid getting too far off track. And, if something should happen to one of you, you would both be very well-informed and have someone else to turn to for information. Be sure to share your goals and dreams with your advisor so he or she can help you get there.
We agree on what we value financially. In the early days of our relationship, even before we got married, we talked a lot about what we value most. For example, we like to spend our money on home improvements and educational opportunities rather than going out on the town or buying fancy clothes. We value family time very highly, so sometimes we are willing to spend more to get more time as a family. My husband has also delayed some career advancement in order to gain more time with our young children. We also value supporting charitable causes. When you have control over your finances, it allows you to make a small difference elsewhere. Research shows that giving to others makes you feel happier than spending on yourself.
We work together against obstacles and toward a common goal. In December we had to unexpectedly replace our furnace and had some disagreements about the timing of that purchase. But generally, we are on board with the plans we have for our life today and what we hope our future will be. Many couples I know appear to be playing a tennis match with their mate over finances. They want to win each volley. Instead, visualize yourself playing a doubles tennis match against a common opponent. Compete with the economy, but don't compete with your spouse. See yourselves as being on the same team.
So, which of these tips would not work for you? Every couple is different, and their financial strategies may be as well. Don't let money keep you from a blissful marriage. Let it be just another tool to live your dream lives together. What's your best tip for financial harmony with your mate?
Lori Lowe is marriage columnist, book writer and blogger from Indianapolis. Follow her research-based marriage tips and download her free e-book at www.LifeGems4Marriage.com. Lori has been happily married to her husband, for 15 years. They live in Indianapolis with their two children, a crazy cat and two aquatic frogs.