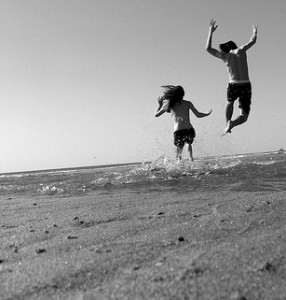 It seems that most people consider the word freedom to only pertain to physical slavery. I've had many conversations on the subject and have been surprised to find that some do not see having debt as a form of slavery.
In my mind, I find that laughable, but it is far from funny. Personally, I feel it is nothing more than denial and denial solves nothing. As they say, the truth shall set you free.
I think that most people know the generic definition of freedom, but let's assume for a second that they don't.
The Definition of Freedom
Actually there are MANY definitions found for the word freedom, but I will list just a few.
the state of being free or at liberty rather than in confinement or under physical restraint.
the power to determine action without restraint.
the power to exercise choice and make decisions without constraint from within or without; autonomy; self-determination.
They are all pretty much the same right? There's physical freedom, political freedom, debt freedom, religious freedom, and the list could go on. ANYTHING that is keeping you from doing something you want to do, is limiting your freedom—plain and simple.
The easy answer to gaining your freedom back, is to remove the obstacle to your freedom. Become the master of your freedom in every way you can. Remove the master/servant relationship from your finances by becoming debt free. The truth is that whether or not you admit you are a slave, if you have debt, you are a slave. If you have payments, those payments are keeping you from enjoying freedom on multiple levels.
By accepting debt as your master you are saying that your freedom to be and do, what you want to be and do, is not important. I find it hard to believe that anyone would take that stance knowingly. I credit it to blindly following the grain of society, as well as not mastering your ability to delay pleasure. You may have already mastered financial slavery, but I recommend that you master your freedom instead.
Life is so much better than working a job you hate simply because you cannot afford to follow your dream. Allowing your paychecks to be vehicles of debt repayment, instead of vehicles of security and wealth for you and your family, is rather unfortunate.
You deserve so much better, and the good news is that you are truly in control. You just have to grab the wheel and start driving! Take your life and your finances off of autopilot and be proactive. (Autopilot – functioning in an unthinking or reflexive manner.)
Master your freedom!