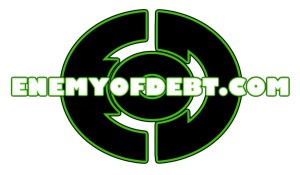 My mission here at EOD is to MOTIVATE and INSPIRE! By sharing with you the common sense money principles I have learned, you can take your wallet and your life back. You work too hard for your money to watch it disappear each and every month.
I am convinced that by becoming and staying debt free you can enjoy an improved quality of life—by decreasing the financial stress in your life and increasing your financial security for life and retirement..
Becoming debt free is all about staying motivated and that's what Enemy of Debt is ALL about! I want to help you stay on the path to debt freedom, and if you're not on that particular path yet, maybe I can help you understand why debt is such a hindrance to prosperity.