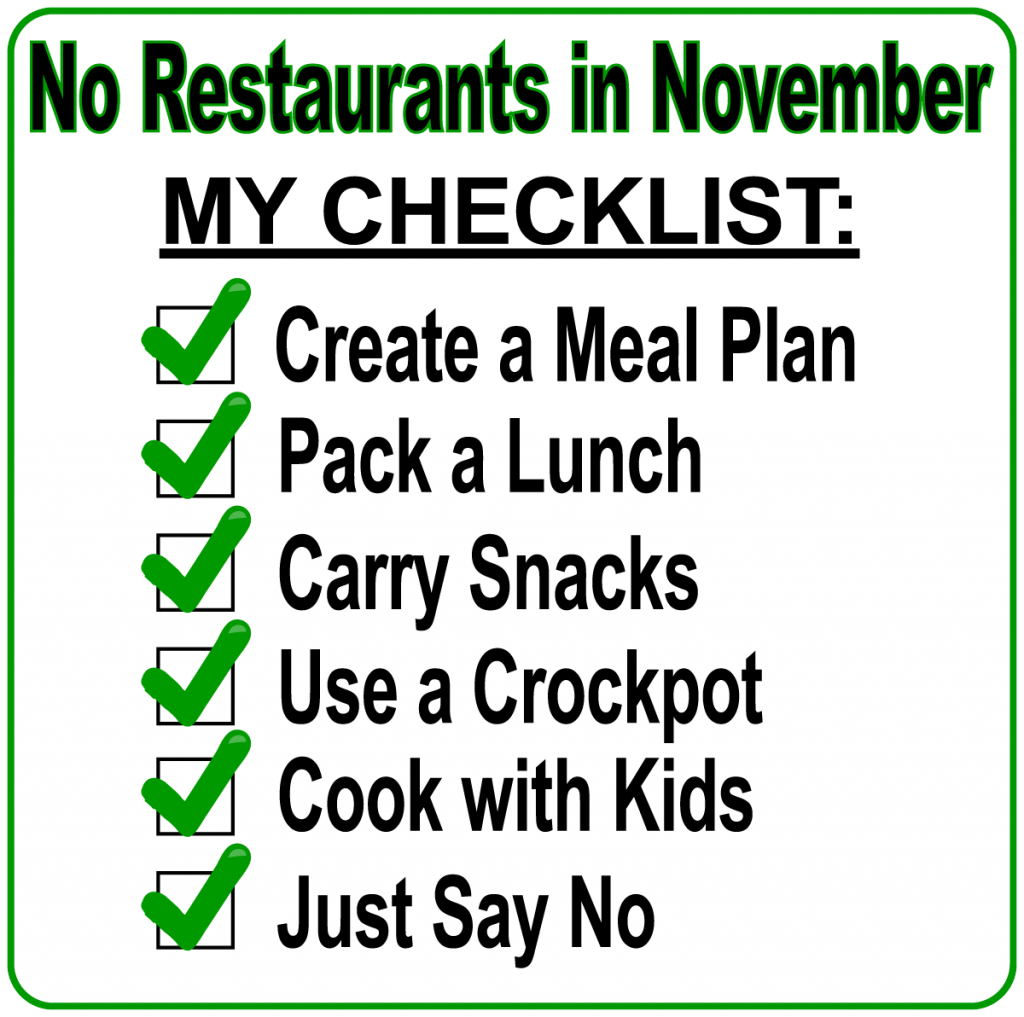 Hello guys and gals!
So here we are two weeks after starting my "insane" challenge of avoiding restaurants for the entire month of November. I'm excited to see where each of you are and how you've managed to do so far.
It's been fun no? LOL I have done perfectly so far but surprisingly had a hard time last week. It wasn't even because I "wanted" to eat out. It was more of what I referred to in my last post where I talked about not planning meals and being out and about around meal time. Needless to say I still held strong! I even met up Jacob from My Personal Finance Journey and Eduardo from Finanzas Personales for drinks on Saturday.
My mouth was literally drooling over Santa Julia but I drank my water and enjoyed the conversation. For anyone out there that thinks spending money translates into fun, I had just as much fun without spending a single penny. 😀
With that said I would have been okay having a glass of wine without guilt under normal circumstances.
Last week I decided to ask people on Twitter how they managed to stay away from restaurants on a regular basis. It inspired me to create a checklist based on some of the answers.
Here's what some of my followers on Twitter had to say: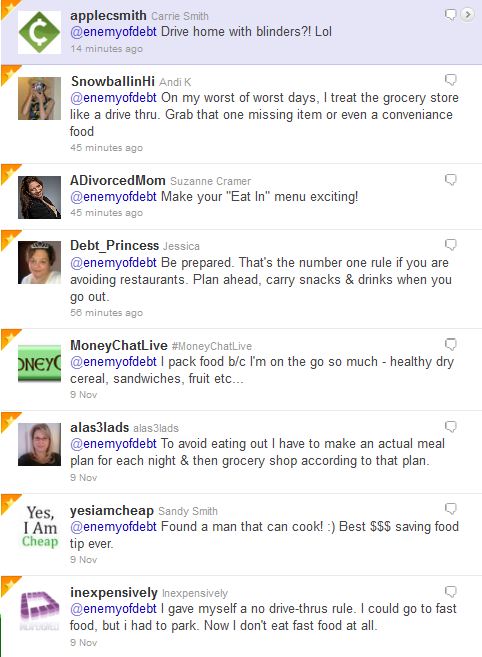 One person on facebook suggested using a crockpot. I think that's an excellent idea but I wish we wouldn't have sold ours. Perhaps with the money we save this month from not eating out we can invest in crockpot to further encourage eating at home after November is done and gone. Something I like to do, but don't do nearly enough, is getting the family involved. Not only is it a good way to save money but it's perfect for making dinner extra special. I've also found that when we do that it encourages healthy eating habits because the kids get to choose healthy things they like and are excited about cooking them up.
How did your week go? Share your story in the comments section below. feel free to share any tips or strategies you may have that make this challenge easier. Not participating in this challenge because eating out is not a problem for you? YOU are who IO want to hear from the most. Your story can help all of us gain control over something we struggle with. Don't be shy! 😀
Be sure to check out other No Restaurants in November updates.