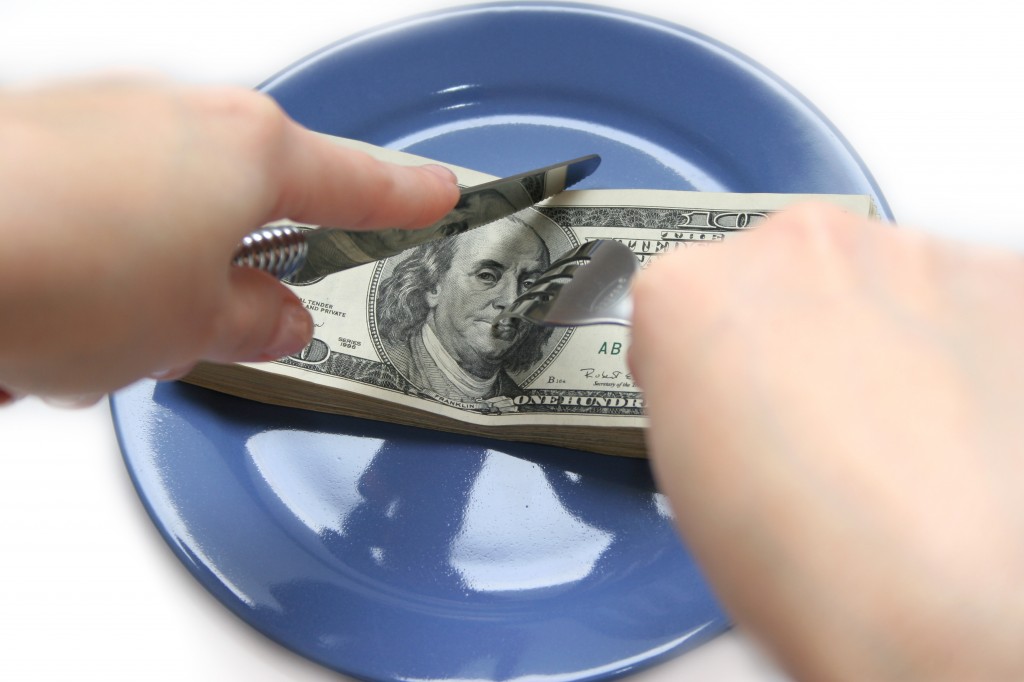 Hello everyone. First let me apologize to you all for the delay in getting this post up. Last week was a beast of a week and Friday was probably the most insane day of them all. My wife went back to work after 3 great months of maternity leave. 🙁
We did learn some things and feel very blessed to have been able to share that time together. For starters it inspired and motivated us to develop a plan to bring my wife home so we're both stay-at-home parents.
My wife is a great nurse and loves her job but who wouldn't want to make that happen if they could. We do and we will and because we're debt free…it's more than possible. 😀
Now for the results of my second annual No Restaurants in November.
As I stated in my last post we did perfectly. We ate out ZERO times and really didn't miss it all that much. I even went out to a place called Beer Run with some fellow bloggers and didn't order anything but water. I made up for it recently as Jacob from My Personal Finance Journey and my friend from Well Heeled Blog met for dinner. We chose a nice local pizza place and it was definitely a novelty.
So here is what we spent in November on groceries. I mentioned in my last post that we spent $137.05 right at the very end of October to prepare for November's challenge. I was surprised to learn we only spent another $285.69 the rest of the month. Our grocery budget is usually about $450 each month. So to spend almost $1000 on eating out and grocery store trips one month and then spend less than budgeted the next is pretty awesome!
October – we spent $995.55 (652.26 eating out and $343.29 on groceries)
November – we spent $422.74 (groceries only)
We saved $572.81 in the month of November by NOT EATING OUT.
As I stated in some of the comments during November we plan to continue the savings through December. With our new goal of bringing my wife home we'll need to save hardcore to make it happen faster. Of course it also means I need to build my new company Virginia Printing Company to replace her income and we have a plan to make extra money by buying from auctions and yard sales ad reselling on eBay.
Some people say "we can't, it's not possible", we're saying try and stop us!
Stay tuned in January for my $100 challenge where I will challenge you to turn $100 into a profit. For those of you who can't quite afford to do it with $100 I am going to offer smaller challenges too. My wife and I are going to be doing this on a much bigger scale and it's going to be fun. I will be sharing articles about the process my wife uses to make a profit each month to earn us extra income.
It's true, she's a rock star but you can be to. Tomorrow I'll be posting about our latest auction experience and why we think we'll easily double our investment. Like money? for the last two years my man J Dinero and I have been doing Brad & J's Christmas Stimulus. This week I'll also be posting our third giveaway and we'll both be giving away $100 each!