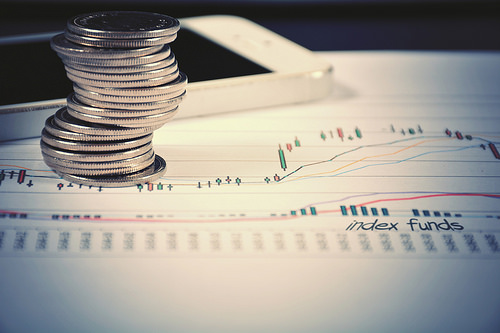 The current European market looks good for investments as the markets are finishing on a positive note and are steady at the moment. XTrade Europe is known for keeping a close eye on market trends and on the basis of the emerging trends and past signals, they provide with invaluable expert tips from time to time which do a world of good to traders. The fact that how important keeping an eagle eye on emerging trends is cannot be emphasized enough, because they impact investments in a big way.
If you take a look at the current trends, France can be seen gaining leads in the region, while Germany and Switzerland are also not far behind. Let's take a look at some other crucial developments and trends plus tips for creating a good investment strategy.
Useful Investment Tips By XTrade Europe
Here's the latest emerging market trends that must be paid attention to and vital investment tips:
(A) Oil Price Fluctuation– Fluctuation of oil price between gains and losses continue to happen. Crude oil is expected to gain momentum in coming months and it's a good idea from investors' point of view to invest in crude oil in forthcoming months.
(B) Mining Sector- Mining sector has seen sporadic slumps over the past few months and they are anticipated to continue that way for a while. Debt reduction is one of the main concerns of the sector at the moment and metal prices do not show a definitive movement. Keeping all the points above in mind, if you are planning to invest in the mining sector, it shouldn't be done without consulting a financial expert.
(C) Power Utilities- Power utilities sector is on the rise in Europe. According to XTrade Europe investing in the power utilities sector is the best move right now. The sector is steady and promises long term and guaranteed results which is undoubtedly an exciting news for the investors. Majority of Asian institutional investors, especially China have shown keen interest in the sector.
(D) Corporate Sector- Germany's Lufthansa is gaining momentum in Europe's corporate sector owing to the agreement with their cabin crew. The agreement apparently brought a long running negotiation to an end. Financial experts advise to invest in Lufthansa right now. On the other hand, companies such as Taylor Wimpey, Dixons Carphone and Prudential are struggling to gain steadiness at the moment.
(E) Renewable Energy Sector- Investors at XTrade Europe have demonstrated inclination towards renewable energy sector. With quite a few important mergers and acquisitions from UK and Denmark, this sector looks quite good to invest. It can be easily determined that the coming months are extremely good for the renewable energy sector and it will experience immense growth more than ever.
photo credit: investmentzen Index Funds via photopin (license)