Online brokers are making stock trading easier, faster, and less expensive. However, if you want to successfully venture into the world of internet stock trading, you need to do your research on trading strategies and websites.
What Is Online Trading?
Online trading is a way to buy and sell assets via a brokerage company's online trading platform. As technology advanced over the past decades, more and more people preferred to trade online, and nowadays, you can trade stocks, bonds, options, futures, mutual funds, currencies, and more, all online. Online trading platforms have mechanisms that execute the trade in seconds, with little commission or even no commission at all.
How Do You Get Started With Online Trading?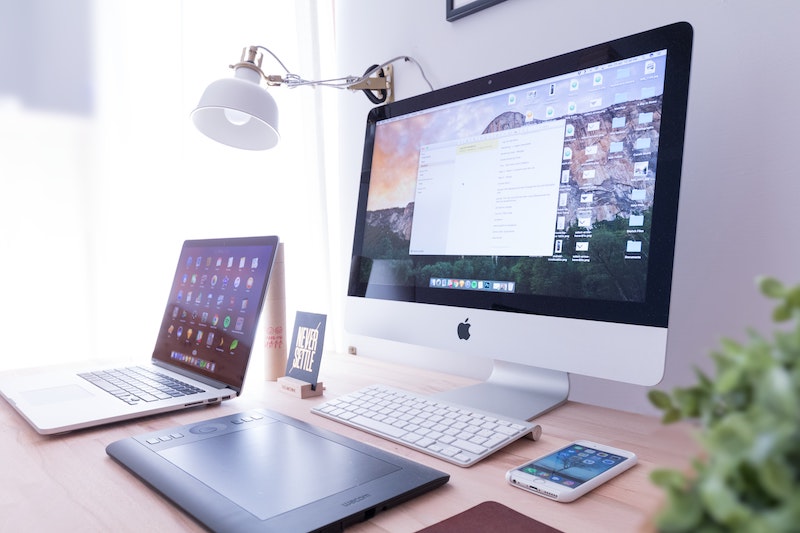 Photo by Domenico Loia on Unsplash
Proper research is needed before committing yourself to any kind of investment. When it comes to online trading, the first step is choosing the right online broker to invest with. There are plenty of options available with varying characteristics. Some are more suited for inexperienced traders, while others are more oriented toward seasoned investors. It's also important to research the commission structures because you want to pay as little commission as possible.
After deciding on a trading platform, the next and most important step is deciding what assets you should buy. While buying stocks is usually the most popular, the safest way to get into trading is usually buying exchange-trading funds. ETFs are basically a bundle of stocks from different industries, meaning that your investment's success won't be linked to the performance of just one company. After doing your research on trading platforms and on what to buy, you're ready to enter the world of online trading.
What Are Some of the Trading Sites Available? 
Deciding between the multitude of trading websites may seem difficult, but with a little bit of research, you'll soon discover which one is right for you. Here are some of the best:
TD Ameritrade: This simple and straightforward website makes it ideal for those just getting into online trading. It also has a huge online library where traders can do their research with articles, videos, and more. It offers commission-free stock and ETF trading, making it a very attractive platform for regular traders.
Charles Schwab: This brokerage website stands out in the crowd because of its excellent customer service and many available research tools. It is so confident in the effectiveness of its customer service that it is willing to offer refunds on various fees if customers feel unsatisfied for any reason.
Interactive Brokers: This platform offers a wide variety of trading opportunities, allowing investors to access markets from all over the world. It also has complex research tools, making it a good fit for seasoned investors.
Online trading has revolutionized stock investment by making it accessible to a huge number of people from all over the world. Once you figure out what your priorities are, all you need to do is decide on a trading platform, and you can then start building up your portfolio.