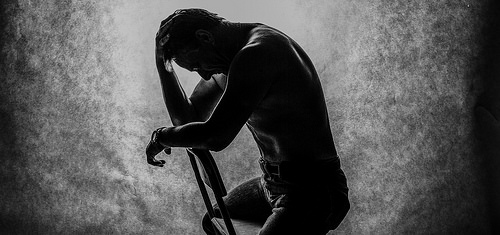 With the continuing financial crisis, the typical American household is carrying $132,158 in debt, according to NerdWallet. From credit cards and medical bills to mortgages, many Americans are burdened with insurmountable debt. This is also true for many businesses that continue to find themselves in the red. Total debt among more than 2,000 nonfinancial companies swelled to $6.6 trillion in 2015, according to CNBC. If you are looking for financial solace and freedom, debt settlement is one process to consider. In fact, this service has helped, and continues to help, numerous people and businesses reduce debt to get back on the right path to financial success. Find out about debt settlement and see if this process will meet your financial goals.
What Exactly is Debt Settlement?
Debt settlement is designed to help debtors secure relief via one low, affordable monthly payment. As part of the process, debt settlement companies will:
Negotiate with banks, credit card companies, and financial institutions to lower repayment amounts to affordable levels that could be as low as pennies on the dollar.
Use a professional, yet aggressive, approach with creditors to remove or lower finance charges and interest fees while ensuring affordable payments for customers experiencing severe financial hardships.
Work with families in debt to form strategic, affordable repayment plans. These plans are usually accepted by creditors and work to please all parties involved.
How Long is the Process?
The debt settlement process can last from one to four years. However, this depends on the amount of debt a person has. According to debt settlement experts, this time allows for proper negotiation between companies and debtors. It also ensures debtors ample time to work with creditors to reduce the burden of all debts owed. All it takes is a simple phone call, e-mail, or online request to debt settlement companies. With years of extensive industry experience, these experts will review your current financial issues, adhere to the federal Credit Repair Organizations Act, and see if debt settlement or another strategy works best for you.
How Debt Overpowers Our Lives
Whether from credit cards, mortgages, medical bills, or the struggle to run a business, debt can have a great impact on our lives. Many people in debt cannot secure home, automobile or property loans. No matter how much you pay each month, if payments only go towards interest and not principal, you will remain in debt for years. If you are experiencing any of the following issues, chances are you need debt settlement to help you through these trying and emotionally draining times:
Not enough financial resources to pay credit card, medical, or other bills each month
Reliance on payday loans or financial assistance to make ends meet
Constantly thinking about debts every day, with no hope for a brighter future
Losing sleep over financial concerns; experiencing anxiety, depression, and other health issues
Debt settlement may be the way out of your financial dilemmas. Contact local debt experts for more information and assistance.
photo credit: howardpa58 I Don't Like Mondays via photopin (license)