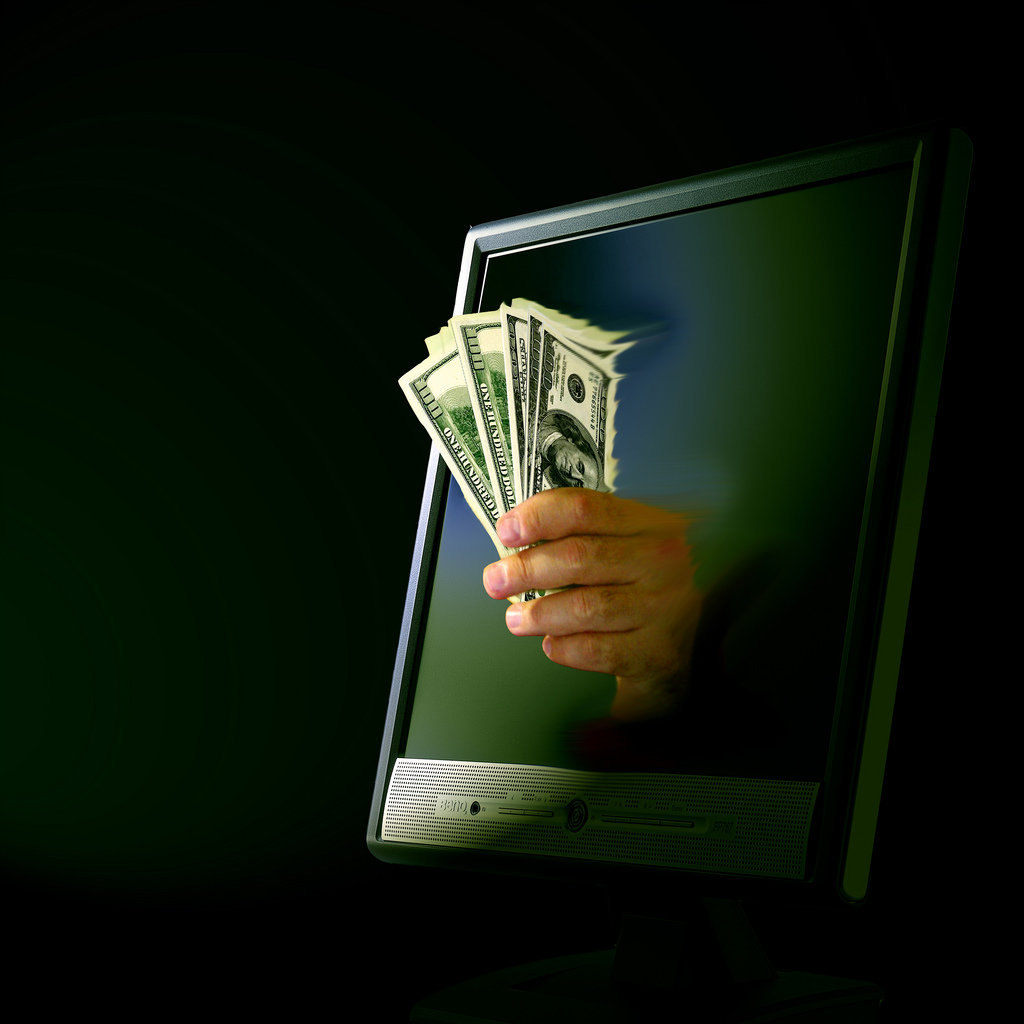 Do you often find yourself repeating the words that so many people spout when referring to their financial abilities? I know I have been guilty of using this phrase in my younger years. "I don't make enough money to do that!" Those words, whether you realize it or not, condemn you to inactivity. They pave the road to nothingness because, quite frankly, if that is your response, then you are in essence claiming that there's nothing else you can do.
That is a mistake, and a tragic one!
If you work your butt off at your main job, but you don't make enough money, why would you stop there? Why accept the fact that you do not make enough money, and instead, go make enough money? The ball is truly in your court, but in order for you to play, you have to get out there and play! You can't watch from the bleachers and expect to score the winning basket! Go make things happen!!
Don't settle for mediocrity, do something about it!
There are many ways to make an extra buck, but here are a few ideas to help you surpass your current income. It doesn't have to be full-time, nor does it have to get in the way of your main job. It just has to be a way for you to make extra money so you can never, ever again say, "I don't make enough money to do that!"
What do you love doing? Is there something you are extremely passionate about? Brainstorm on ways to make SOMETHING happen. You may be surprised to learn that your brain is pretty resourceful when you start poking around in there. Brainstorming gives birth to new ideas, and those ideas create the spark for more to follow.
Have you ever tried selling on eBay? Maybe you should consider it. Sure, at first, it may seem overwhelming or even pretty intimidating, but I assure you it can be learned and you don't even need a college degree to get started! We have made a boat load of money in the last two years selling on eBay! Whenever we are done using something, we sell it! Whenever we find something in demand at a discount, we buy it, and then we sell it! You could also have a yard sale!
Ask for a raise! If you are a hardworking employee for your company, and you feel you are a valuable asset, go make the case to your boss. Ask for a meeting, and then go in there prepared to sell your talents. Explain to your boss why you think you deserve a raise. Maybe it's not possible, but either way, wouldn't it be better to know—which brings me to my next money making tip!
Find another job that DOES pay enough! If you don't make enough, why stay where you are? I can't think of anything more defeating than working a job you probably hate because you don't make enough money doing it! Can you? (Unless you are not worried about how much you make which means this wouldn't apply to you.) Why would you want to continue to work a job that doesn't pay enough money, AND has no room for growth? Isn't that a no-brainer? Even if you don't do that, if anything, give yourself a raise!
Get an extra job! Deliver pizzas, sell some papers, get your medical billing certificate, offer a service to people who need it, but whatever you do, DON'T do nothing!. If you do make enough but want to make more, this post is still for you. Your main job, doesn't have to be your only job or your only source of income. Think BIGGER!
Ask for some overtime! You never know, it could be available, but you won't know unless you ask. There's nothing a boss likes more than an assertive employee! Even if overtime is not available, it could open up more employment opportunities for you once your boss sees your willingness to work a little harder.
Lastly, STOP thinking that your options are limited! You could be your own worst enemy in terms of your ability to make more. GET OUT OF THE WAY!
Whether you are looking to save an emergency fund, money for your next vacation, a way to pay off your debt faster, or even earn extra money to steamroll your retirement, it's worth the extra effort to make things happen! Nothing ever happens to people that sit around waiting for something to fall out of the sky right into their lap. YOU have to MAKE things happen!

Thankfully, I have been able to help many people from this website alone, as well as through other efforts at my church, and the one thing that seems to kill the possibility of financial success more than anything else, is a person's inability to think outside of the box. If you are not making enough money the last thing you should be thinking is that you have zero options! I have watched more people give up using this excuse than anything else. Believe in yourself and your ability to create the financial security you deserve!
If you don't make enough, look for a better job, but don't just sit there and accept your current situation as if it were your fate. Instead, do something, but don't expect big changes unless you are willing to make big changes!! To get something different, do something different.
Some Ways We Have Avoided the "I Can't Do That" Mindset!
GOT OUT OF DEBT!!!!!
Delivered Pizzas (and made LOTS and LOTS of money doing it!)
Sold things we didn't need anymore on eBay, craigslist, or had a yard sale
Bought things to re-sell on eBay or craigslist
Enemy of Debt blog
Wife asking for overtime at the hospital
Creating logos for websites (Logos 4 You blog)
Photography (I just did a wedding)
Upcoming Fall Launch (Inside Charlottesville blog)
Upcoming eBooks (Enemy of Debt & Self Reliance Exchange)
My point is to stop accepting the way things are—as the only way. I became a stay-at-home-dad the first of the year, which meant a BIG drop in income. My wife is a nurse, has better than great benefits, and a higher income than I did, so it made sense for our family since we were not willing to use daycare. We could have just rolled over and played dead by thinking this is what we make and there's nothing else we can do…BUT we didn't! Every single day, we are trying to come up with other ways to increase our income.
I believe that instead of saying "I don't make enough money!", you should instead ask yourself, "What can I do to make enough money?"
Most importantly, STOP IT with the excuses!
Photo Credit: Don Hankins