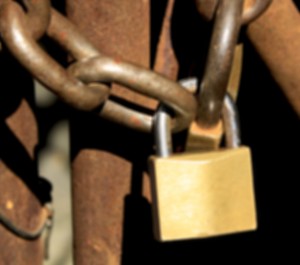 I've long been a fan of dealing with the psychological and behavioral issues related to how we manage money. It's the things we do with money that take us to where we ultimately end up.
One of my favorite websites is The Psychology of Money. I also like Psyblog – Understand Your Mind. 😀
Having recently stepped up my efforts to lose weight and become healthy, I've been facing my own behaviors when it comes to my eating habits. I have a history of binge-eating which has ultimately led to this vicious cycle most people know as the "yo-yo diet" — not unlike the debt cycle for those of you in debt.
What makes a person sabotage their efforts when they want so badly to reach a certain goal?
With debt and weight loss (and many more things in life), you can know something is not good for you and still do it anyway. But why? What makes us go against what we really want in life to experience that short-lived high from instant gratification?
There are obviously an enormous amount of variables that come into play depending on the person and the scenario.
What we must do though is not be afraid to dig deep enough to find the right solution to help us deal with those behaviors. There is a reason behind every action or behavior we have and it's up to us to keep searching for the triggers and emotional baggage that keep us from experiencing success in anything we want to accomplish.
For me, just admitting that I have a problem with binge eating is seriously embarrassing. I'm basically admitting to having no self control which is not an easy thing to come to terms with.
BUT…I can either run from it and constantly struggle with this seemingly never-ending cycle, I can pretend there's no problem at all, or I can face it and work hard to figure it out.
I want to figure it out.
Are You Like Me?
Do you continuously sabotage yourself and your financial plan in the name of instant gratification?
I've admitted to sabotaging myself financially by eating out too much which was when the first No Restaurants in November challenge was born. Kind of interesting to see the correlation between the biggest problem I have financially — eating out too much — and my inability (so far) to not only lose weight but keep it off.
This happened to me just last week.
Last week I was approaching the end of my 7th week on the  Take Shape For Life program. I've already lost over 30 pounds and am starting to really see the light at the end of the tunnel. I should have had another loss to record for the week but instead I recorded a gain of two pounds.
Perhaps my successful loss of 32 pounds made me a little complacent or maybe I was just looking for an excuse to indulge. It almost seems like human nature for us to go right back to our old behaviors when we think we're okay but we also have the ability to convince ourselves something is okay when we know it's not.
So anyway, I go on a random snacking rampage and a bag of Cajun Pistachios comes up missing. Some of you may be thinking "Big Deal!" After all it's only a bag of pistachios — not an entire pizza or half gallon of ice cream.
It's a big deal because it goes against what I'm trying to accomplish as far as moderation and self control, but it also has other consequences.
The problem with me eating too many calories on this program is that I am no longer in the fat burning state that has been working so well AND I have to wait 3 days to get back to that state. So that's kind of like wasting 3 days and I hate wasting my time and/or doing something twice.
I knew I would no longer be in the fat burning state.
I knew my weight would not be very accurate on the morning of my weigh in.
I knew I was making a mistake.
So why would I do that?
I couldn't answer that question so I called a behavioral psychologist with TSFL to see if I could figure out how to overcome this challenging problem. For the record, I've not really had any binge-eating episodes while doing the this program but I know myself and I know that I have a history of giving in. It's better to be proactive.
He went through the entire list of indications that someone suffering from binge-eating experiences and I started to feel as though he had been camped out in my attic watching me for more than a year. Then he told me that my all-or-nothing personality was part of the problem and was rooted very deeply in how I view the decisions I make. That's just part of the problem.
I also tend to see my decisions (being on a diet) as restrictive which causes me to have this build up that eventually erupts and the results of that food massacre aren't even considered until the last bite is digesting. Once the first "bad" bite takes place, in my mind, I then give myself permission (consciously and/or subconsciously) to keep devouring all that stands in my way — because after all — I'm NO LONGER on the program anymore. (All-or-nothing remember?)
Do you see your budget as a restriction?
Does it sometimes lead to a shopping spree?
Does your motivation to continue suffer because of any negative views concerning your plan?

Change Your Perception
I was told to work on changing my perception from seeing my actions to lose weight as a restriction. Instead he asked me to consider them choices for good health. In other words, if I look at the foods that cause me trouble and tell myself that I can have them BUT instead choose not to, I'm less likely to experience the build up to what eventually becomes an out of control eating frenzy.
Do you see your debt free journey as restrictive or are you making better financial choices for a greater good?

Maybe, in both situations, we should look at the outcome of our bad behaviors (debt/being overweight) as restrictive as opposed to what we do to fix them (our debt free plan/healthy eating plan).
What is the REAL RESTRICTION?
Being in debt or what you have to do to get out?
For me, my poor health is restricting what I do, how I feel, and obviously how long I'll live. For you, debt is restricting you to a life of interest and minimum payments (and so much more) which ultimately keeps you from doing so many things!
I know they say when you tell someone they can't have something it psychologically makes them want it even more. To me, this makes perfect sense. I also know perception is EVERYTHING! How you see things will most likely determine how you respond to them — if you respond at all.
This one phone call may not have given me the entire answer to my eating problems, but I definitely see it as a positive step in the right direction.
The point here is to inspire you to take action on a deeper level. DIG DEEP! If you don't figure out why you spend money and/or accumulate debt the way you do then you'll never figure out how to overcome it.
I know that for me to reach my weight loss goals and to maintain afterward, I need to look at this as a lifestyle change not just a decision to lose weight. Reaching my goal weight isn't the real goal, but it is a step in the right direction. I want to keep it off (the real goal) just like becoming debt free is actually the beginning of your financial journey. Trust me the real journey happens after you free yourself from the bondage that restricts you so much now.
The key to staying debt free isn't in becoming debt free itself, it's in what you learn along the way that keeps you from going back.
As for me — I'm a work in progress. 😀
Weight Loss Update: Today I weighed in at 267 for a 6 pound loss. It really helped me to think about my food choices as choices and not restrictions. So far I've lost 36.5 pounds in just 8 weeks! Woohoo!