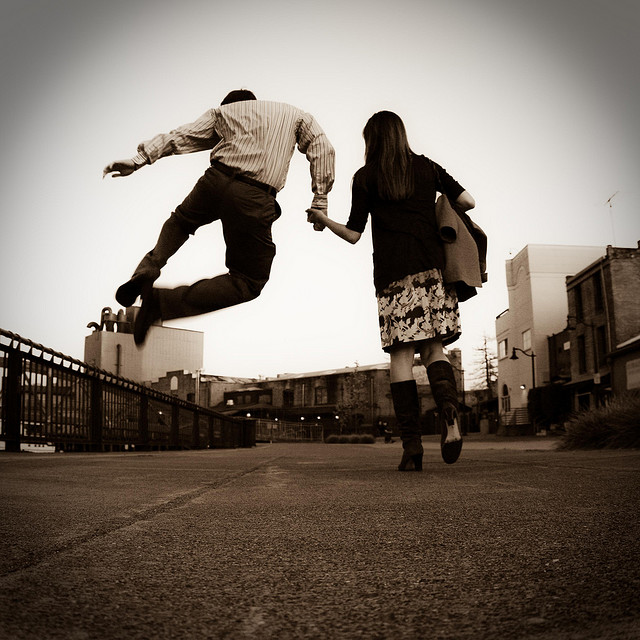 Earlier this week Money Momma (an awesome EOD reader), left a comment on a post I wrote called It's Not a Myth, It's a Lie; You Don't Need a Car Payment stating that she finally mailed off the very last car payment. I can't tell you how excited I get when I receive news like this from my readers, but this meant an awful lot because I know just how hard she's been working to pay off that vehicle and eventually become debt free.
I DID IT!!!! Today I mailed off the last car payment. We had $1000 saved for a trip but then I started thinking that the money should go toward the car payment….we had the money but REALLY couldn't really afford to go. I finally spoke to my husband about it and decided to pay off the debt and then save for the vacation. I am soooo happy that we did. Next up THE PERSONAL LOAN. I expect to be done with that by September by the latest and then the card is next……this is such a great feeling. I LOVE IT!!!!!
After reading her comment I thought it would be nice to carry on the Debt Free News From A Debt Free Reader Series tradition with a new series that doesn't just focus on when a reader becomes debt free, but as they (YOU) reach milestones important for motivation.
Maybe you've paid off a debt, cut up a credit card, or in this case, eliminated a car payment. I have really enjoyed watching Money Momma's obvious excitement about her debt free journey and the comment she left only convinced me even more how serious she actually is. It wasn't JUST that she paid off her car, it's that she placed it as a higher priority than going on a fun vacation.
That is the kind of decisions you have to make when you are serious about becoming debt free! Money Momma is on FIRE and I can't wait until she becomes debt free (except for the house) later this year! Then, she'll be answering different questions about becoming debt free. 😀
Money Momma – YOU and people like you, are why I continue to do what I do! Thanks for sharing your story here for all to see. I hope it finds the right person at the right time to make a difference in their future! Congratulations from Enemy of Debt!
Be inspired and enjoy! 🙂
Q – When was your original payoff date if you would have made the minimum payments? What month of what year?
A – My original payoff date was March 2012.
Q – How much were the shackles, I mean, payments costing you each month?
A – $ 263.44 + interest every month (she would have had $2,367 left to pay PLUS interest if she didn't pay it off early!)
Q – What was the catalyst that made you finally decide to pay off your car? Was there any one thing that helped you make this important financial decision?
A – I had been participating in the Race to Freedom Challenge and had made a "Wishful Debt Payoff Chart" so I could imagine my debt pay off with what I hoped to pay. I saw that I would only have a few months to go (Sept 2011) until it was paid off. We had over $1000 set aside for a vacation – and $1000 in our EF – in September. But then we had a pregnancy scare. While waiting to see if I was in fact pregnant I started looking at our finances and trying to find out how we would pay for another baby. If we didn't go on the trip we could pay the car off that month and all our debt by November. With a baby possibly on its way we needed to get serious about our future.
It turns out we are NOT expecting but I still had it in my head that we were going to pay off our debt ASAP!!!! The trip was cancelled; I moved a few payments around and mailed our final car payment on Monday …over $1600. <BTW, I didn't take away from any other payments to make the final payment; in fact, we are making a higher payment on the next debt on our list this month)
Q – There are a lot of people out there that feel car payments are a part of life and something that can't be avoided. Is it safe to say you are no longer a part of the crowd that believes that nonsense?
A – YES!!!! For the next car we will definitely pay cash and not payments.
Q – What steps are you planning to take to avoid going into debt for a car in the future?
SAVINGS – once we get our debt taken care of we will start building a larger savings.
Q – You are currently working your butt off to become debt free correct? How will eliminating your car payment help you pay off that debt even faster? How does that make you feel?
A – CORRECT!!!! Our debt-free days are just around the corner. At first the car was last on the list to get paid off and first was the credit card BUT then I had a light bulb moment. Our car payment was ($263) and our CC payment was ($50), it made more sense to me to pay off the car and have a larger snowball amount to pay everything else off. Before the car was paid off our snowball payment was $130 but now that the car is paid off it is now $400 (I rounded off). If we paid off the CC first our snowball would only be $180. We are now able to pay $520 a month toward our loan – the loan will be paid off in no time. It is a lot of fun plugging in the numbers to my "Wishful Debt Payoff Chart"
Q – Some people say that when your car is paid off it tends to drive a little better. Have you already started to notice the difference? 😀
A – Oh ya!!!!! It is so nice to see her and know she is paid off – she even looks a little happier 😉
If you have something you want to announce and help inspire the Enemy of Debt community, please contact me and let me know what it is. I would love to add your story to this new "Readers News" series.
Photo by Jeff the Trojan