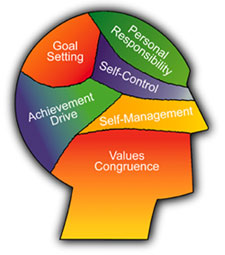 The Power Of You
I am constantly trying to learn how to better myself.  I make mistakes all the time, but it's what I learn from those mistakes and how I address them that matter the most.  As I always say, YOU are the key to making things happen. If you wait for someone else, then you will live life waiting.  Live life growing instead.  How can you be better?
Your Money Starts With You

Now that you have worked on you, it's time to work on your money.  These articles were my favorite personal finance blog reads this week.  I think you will like them too!  Check them out…
Proper Rate Savings by Frugal Dad
Debt Free Story – How Frugality, Hard Work, And Determination Can Lead To Debt Freedom by Bible Money Matters
Did You Inherit Your Money Habits? by Stretchy Dollar
Top 16 Pieces Of Your Information Identity Thieves Crave by Man Vs. Debt
What To Do When Murphy Kills Your Washing Machine by Plain Cents
Carnival I Participated In This Week
Yep just one this week too, but I am excited because my article was #4.  This is becoming my favorite carnival because of the 'top ten' aspect of it.  If I don't make the list, I need to work harder, and if I do make the list, I need to work harder!
Best Of Money Carnival hosted by Mighty Bargain Hunter.  Great carnival!!
Have a great weekend everyone!!