Are you looking for a way to make extra money?
Many people use Ebay every day to do just that. My wife has recently started getting really serious about it and it has paid off big time. The success we have had has started somewhat of an obsession. Here's why. Since April 10th, my wife has made an extra $329.73. I am certain that there is more than one way to be successful using Ebay, but here is how we are doing it.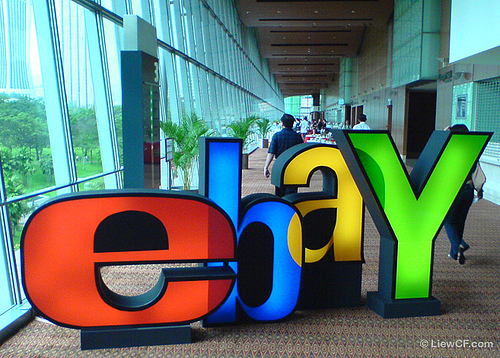 Step One~ The Setup

We set up an Ebay account and signed up for PayPal. PayPal is an easy way to receive payment from buyers. PayPal receives money from the buyer and secures it in your PayPal account. My wife ONLY accepts payment via PayPal. You then have the option to transfer your funds to your checking account OR you can choose to apply for a PayPal Debit Card. This makes it easier to manage your Ebay earnings. Let me explain. Ebay charges small fees for using their service. You can pay these fees from your PayPal account, as well as pay to ship the items to the buyer. The reason we decided to sign up for the PayPal Debit Card was because it made it easier to separate Ebay money from personal money. If you have your own business it is wise to have a separate budget, so this is how we are treating it.
Here's the process:
Buyer pays via PayPal
Item is shipped (paid via PayPal

Debit Card

)
Ebay fees paid (via PayPal

Debit Card

)
Remaining balance is net profit
Minus percentage, you decide on, to be used for buying new items

Transfer what is left to your personal checking account and add new income to your budget
Step Two~ Create Your Plan
Now you should create a plan to decide how this is going to work. In other words, you need to set up guide lines to follow. to give yourself some direction. Needless to say, it is always better to have a plan. Here are some example questions to ask yourself to get started.
What is the MAX amount of money you are willing to spend on each item?

We try to spend $1.00 or less but have set a max of $5.00. High dollar items would increase this maximum amount. Just be sure you know what an item will go for before you spend more than your set maximum. Finding a golf club at a yard sale for $25, when it will sell on Ebay for $100 is a good reason to invest more than the set maximum. Use discretion and make sure you know what you are buying. Is it a name brand?

How many times are you going to list an item that hasn't sold?

For us, after an item has been placed up for auction twice, and fails to sell, it then becomes inactive. Now we will place these items in the future "Yard Sale" inventory, and eventually sell them there. If it doesn't sell there then we will donate it to Goodwill.

What percentage of your Net Profit is going to be used to buy new merchandise?

You could start by setting aside 25%-35%. What a percentage that works best for your financial plan, and your family? This number can be changed to fit your specific needs.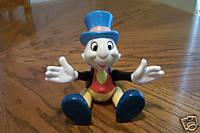 *Spent: $.25 ~ Sold for: $57.89*
Step Three~ Research, Buy, Sell
Research

It is important that you take a little bit of time and do some research to see what is selling and what is not. Start by picking about three items to research. If you are a woman you might start with shoes, handbags, and clothing. (Pay close attention to brand, and style) A man might want to research items like video games, golf clubs, and sports memorabilia. The more you research the better you will get at choosing items and improving your percentage of items sold. ( We have averaged selling 50% of items purchased so far, and are beginning to improve these numbers restocking items based on what has sold so far.)

Buy

Now you are ready to go buy your stock based on the research you have done. Obviously, you are wanting to make as much profit as possible so you want to make sure you buy your items at a "super" discount. Be patient and you will find these kinds of bargains. Buying a purse for $20, that will only sell for $30, is likely not worth the trouble. Remember to account for fees Ebay will charge you. Shop at yard sales, Goodwill, auctions, consignment stores, craigslist and other "super bargain" stores in your area. Keep in mind just because you think it will sell doesn't mean it will. Learn from your selling history to maximize your profits.

Sell

Now it is time to list your items.

Give your listing a descriptive title. (ex. Merrell Barrado Espresso performance footwear size 8)
Choose an appropriate category from list. (ex. Men's Shoes)
Add your pictures. (First picture is FREE, $.15 each additional)

Keep in mind that sometimes it is better to have more than one picture. You want to be sure to cover different angles. You have to make up for the fact that the buyer cannot hold the item. If they aren't sure about an item they will likely pass on it. Make them feel confident about their purchase!

Describe your item.

Be as descriptive as possible. It's about the details! Remember to make the potential buyer feel confident about bidding on your item. Ask yourself this question; If you were buying something online, what would you need to know to feel comfortable spending your hard earned money on it? Does it have scratches? Does it work? Are there any flaws? Be sure to use integrity and be as honest as you can about your item. Buyers will leave feedback based on their experience, ultimately telling new potential buyers whether or not they should buy from you.

Set your price for auction.

Set the starting price for your auction. (starting low is a good way to get watchers interested in your listing)
Choose how long your auction will last. (1, 3, 5, 7 or 10 days. 7 days is usually a good choice.)
You can add a "Buy it Now" ($.05) option which ends the auction if someone decides to buy it now. Maximize your profit but keep in mind that if your buy it now price is unreasonable you'll have no takers.
Now it's time to estimate shipping costs. There is a shipping calculator on the site to help you estimate by using estimated weight, package size and dimensions. At first you may under estimate shipping costs, but don't panic. Just chalk it up to lesson learned and adjust your estimation methods accordingly. Remember to subtract the amount you were off from your net profit.
Last step! Decide how you are going to accept payment. PayPal is recommended. We

only

accept payment via PayPal. Do what works best for you. Now it is time to save and preview!
Now you are ready to earn some extra money to add to your budget! Good luck and I hope you find this information helpful. Just remember it might take you a little bit of time to become efficient. The more you research the better your chances, but experience is your best guide.
If anyone else has any other helpful tips for selling on Ebay please feel free to share!!
Do you have an Ebay story?
What is the most ridiculous profit you have ever made on Ebay?