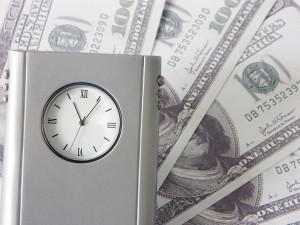 One of the biggest lessons we learned while getting out of debt was that sacrifice was critical to our success. And by success I don't mean paying off our final debt before we die, I mean paying off our debt as fast as we could SO WE COULD LIVE…NOW!
Think about that for a second.
People spend money on things they want now (instant gratification), but isn't that what I was getting by paying down my debt as fast as I could? I was instantly gratified each time I paid down my debt.
And now we are definitely living although we do have some work to do to strengthen our financial situation and our future. What we were doing before was surviving. No amount of crap is worth living life like that. Life is way too precious!
We could have sacrificed less and enjoyed a little more but you know what they say — No Pain No Gain — right? The debt mindset is usually plagued by fear and fear is crippling. This fear causes us to want to do (and pay) the bare minimum so that we experience the least amount of pain possible. We naturally do not like pain but what we fail to realize is that the pain of our debt is greater than the pain of our sacrifices.
Not being able to overcome that fear and get past those feelings of "missing out" is a gigantic obstacle in any financial plan especially when it comes to debt elimination.
My experience has been that people genuinely want to get out of debt but aren't willing to make the hard choices that will enable them to do so successfully.
It could be the shiny new car in the driveway or it could be a bigger, nicer home that you've always dreamed of. Cable or satellite television, expensive vacations, or any number of costly financial "needs" can stop us before we ever get started.
I believe that changing that mindset is crucial.
I say JUST LET GO!
Your thought process shouldn't revolve around what you can't have; it should revolve around achieving the things that are most important to you.
The problem for most people is that they have no idea what truly is important to them because their decisions are made out of fear. It's also really easy for us to slide into auto-pilot. When we take the time to sit down and ask ourselves what we truly want and desire, we should dream a little bit. What do we REALLY want?
What do you want your life to be like in 10 years?
What would that look like for you and how would it improve your life?
What do you have to do today to make it possible?
The more specific you are and the more thought you give your answers the more beneficial this exercise is.
You have to become intrinsically motivated by figuring out what you really REALLY want. What moves you?
What do you want more than whatever it is that you're unwilling to sacrifice? Only you know the answer to that and only you can take the steps necessary to change it.
The question is do you want (and like) things the way they are or do you want something different? If you want something different then you only have one option — do something different.