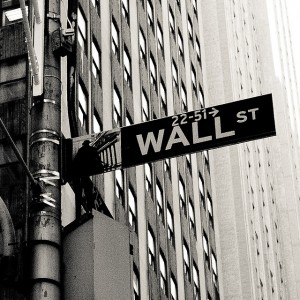 You may be aware of a growing social protest movement that began on Wall Street a few weeks ago. According to their website:
"Occupy Wall Street is leaderless resistance movement with people of many colors, genders and political persuasions. The one thing we all have in common is that We Are The 99% that will no longer tolerate the greed and corruption of the 1%. We are using the revolutionary Arab Spring tactic to achieve our ends and encourage the use of nonviolence to maximize the safety of all participants."
And now this protest is metastasizing and spreading to 25 cities across the country, according to a report from CBS News. They justify their actions by chanting "This is what democracy looks like" and "We represent the 99%!".
It doesn't look like democracy to me, but protests are more accepted in democracies. Few non-democratic countries would allow these protests to take place. They do not represent 99% of the population. If you have followed them on their twitter hashtag, #occupywallstreet, you would find several who are protesting while visiting the US from Germany, Canada, Bolivia, and other countries. You would also discover similar protests beginning overseas in Sweden and other European countries. Pretty impressive for a "leaderless" movement, but, I do not think there is anything to be learned from the protesters or their various messages.
There is a lesson here, one that is critical for you and me both as people and as investors. That lesson is not found in the protest, or in the actions of the protesters. This lesson is found by looking for what is missing from the "occupy" protest.
Individual Responsibility
Your ability to accept individual responsibility for your own actions is critical if you want to be a fearless, successful, person. Whether it is a mistake at work, a poor investment decision, or forgetting a friend's birthday, you need to accept responsibility for your actions, or lack of action. Once you accept responsibility, then it is very healthy to move on.
If you want to benefit from the protests, take a few minutes and think about the areas of your life that need improvement. Think about those things that cause stress and worry. Think about mistakes you made or things you never got around to doing. Think about your fears and what may have caused you to have them. Make a list and then…
Accept each and every one of them.
They happened but they are in your past and you cannot move on until you accept responsibility. Blaming others and making demands are not solutions. If you're not happy with something, do something about it. If you don't have the money you believe you need, start saving even if all you can do is put change in a jar each day. Too much debt? Develop a plan to pay it off over time. It may be very challenging, particularly if you're job hunting or working multiple jobs to keep your head above water. It's tough today, it really is, but keep your situation in perspective.
While this economy is not fun, it is nothing compared to what human beings have faced over the past century. Our ancestors survived and ultimately thrived to improve their own lives during world wars, depressions, famines, pandemics, and many other natural and man-made disasters. Many things we have would be luxuries to them. Central heat and air conditioning, television, radio, computers to name a few. You may not feel good now, but accepting your past and your responsibility for your current situation is the only way you can move on. Don't blame anybody for your situation, including yourself.
If you're lucky enough to have money to invest, good for you. Stick to your plan, assuming you have one, and accept your past investment decisions. Learn from them and move on. The economy will improve and the markets will roar. The challenge is that nobody knows when! That is why it is critical to stay in the market. It may be painful in the short-term, but investing is not a short-term endeavor.
As always, remember, money is not your life but it is the means to the life you want.