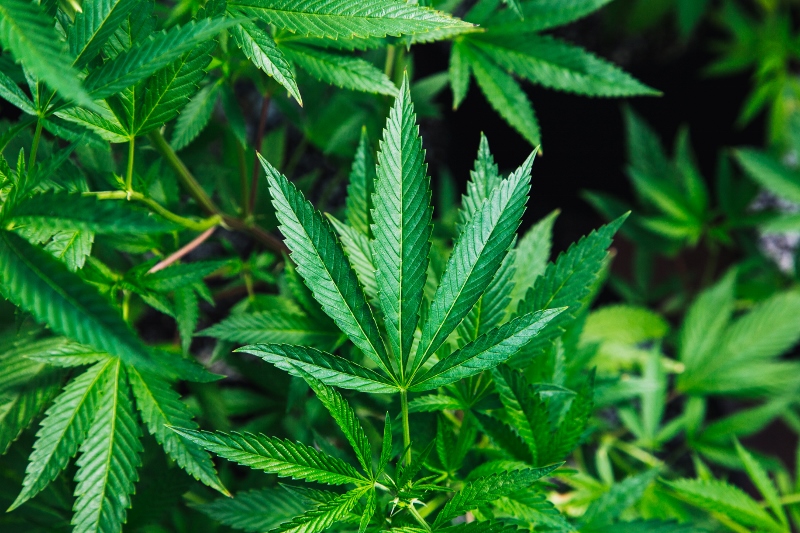 There's a lot of money being made with marijuana stocks in both Canada and the United States. As the cannabis market expands and comes into its own, the money-making opportunities in the industry, and specifically in the stock market, will continue. The problem is, however, there are so many companies out there with shares for sale. So, for help in your journey into marijuana investing, five of the best marijuana stocks for 2019 and some information about each are detailed below.
Aurora Cannabis (ACB)
Aurora Cannabis is one of the biggest cannabis producers and distributors in the world. They are based in Canada and have shares trading on the TSX and NYSE. Aurora has a specific strategy with an end game of world domination. Early on, Aurora began acquiring companies around the planet and currently has operations in Uruguay, Portugal, Germany, and Thailand. At the moment, most cannabis stocks are at their lowest price in 52 weeks. ACB is no exception. For most of September and October, it has been trading at around $5.00 per share and below, which makes it an attractive buy candidate (it peaked at ten and change earlier this year). Their strong revenue and year-over-year growth almost assure their stock will rise again.
Canopy Growth (CGC)
Canopy, also Canadian, is all about the future. Although one of Canada's biggest cannabis producers, Canopy is not content operating solely within Canadian borders. No, this cannabis giant won't be content until it's operating in the United States, which is why it has a major deal in place with American Cannabis company Acreage Holdings (ACRGF). Additionally, Canopy received a significant cash infusion from beverage giant Constellation Brands to the tune of four billion dollars. Just like ACB, CGC is trading at its 52-week low but has strong fundamentals, which makes Canopy Growth one of the best marijuana stocks for 2019
Village Family Farms (VFF)
Village Family Farms is in a unique position as a cannabis producer. They not only grow high-grade greenhouse cannabis, but they also grow high quality produce, including tomatoes, cucumbers, and bell peppers. This product diversification makes them attractive as an investment because it creates two revenue streams for the company that come from different sectors. Its price per share is experiencing lows, and it may be a good choice for a swing or longterm investment.
MedMen (MMNFF)
Medmen is one of America's top cannabis companies. They are based in Los Angeles but have locations throughout the US in places like Las Vegas and New York. Medmen had some legal trouble early on and also experienced a few shake-ups with its leadership. However, they weathered those storms and are continuing their expansion plans. Their price per share is depressed and may have found a bottom, which makes MMNFF (which trades on the OTC) a good candidate for investment.
Liberty Health Sciences (LHSIF)
Florida-based Liberty Health Sciences is one of the big boys of the South. Based in Florida, they have a firm handle on the medical marijuana market in that state. They have been expanding rapidly over the last year and currently have 16 dispensaries in operation throughout Florida. With the addition of these dispensaries (some of which opened this year), Liberty has seen its revenue stream increase. Its stock, which trades on the OTC markets, has fallen considerably; however, that could mean it's an excellent time to get in.
Curaleaf (CURLF)
Curaleaf is slowly becoming an easily recognizable brand, thanks to its deal with CVS pharmacies that would have CVS distributing Curaleaf CBD products. When the deal between the two was announced, Curaleaf shares skyrocketed. However, CVS pulled some of these products after an FDA warning arrived at Curaleaf headquarters stating that Curaleaf claims regarding CBD were out of line. The stock dipped a little because of that letter but bounced back quickly. Like most cannabis stocks at the moment, CURLF (OTC markets) are down but not out. Increasing revenues and visibility make it one of the best marijuana stocks for 2019.
Keep in mind that as an investor in Cannabis stocks, you should get used to volatility. Stocks in this sector can run or dip up to and over 100% in one day of market trading. So, keep an eye on your investments and don't go all in.