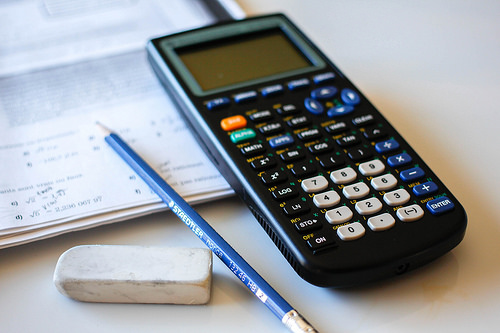 With a record number of student loans going into default and rising levels of student debt facing post-secondary graduates, companies like SL Account Management have made a name for themselves based on assisting borrowers with their student loans. From the initial financial analysis to document preparation and loan recertification, the SL loan specialists work with their clients to find a fully customized solution to student debt issues that is sustainable and efficient. Initiating SL Account Management contact will get you started on the road to debt recovery and financial freedom.
Financial Analysis
The SL loan specialists give each and every client a comprehensive financial analysis to determine what their financial status and goals are, as well as the nature of their student debt. While the ultimate goal of the SL loan specialists is to help their clients get free of debt, they don't want you to be broke while doing it. That is why the financial analysis is so crucial so that any repayment schedules can be established in line with the individual's current financial demands and future goals. This budgetary consultation is fully customized to meet every client's unique financial needs.
Document Preparation
One of the most stressful aspects of student loan repayment schedules is dealing with the paperwork. Your SL loan specialist will handle all of the stressful paperwork demands for you so that every pertinent document will be filled out correctly and filed on time; that way, you will not have to deal with missing information, delays, or costly late-payment penalties. As debt specialists, your adviser will be aware of any and all government assistance programs or Department of Education initiatives that are available to you, and they will assist you in preparing the appropriate documents to determine if you are eligible. Options like debt consolidation and loan forgiveness are options that people may be unaware of, and working with an SL loan specialist will ensure that you every client has access to all available financial-assistance resources.
Yearly Re-certification
Your loan specialist will work with you right through the entire term of your loan. From the initial financial analysis, through the recertification process, your loan specialist will keep you on the right path towards financial freedom. All deadlines will be met and pertinent documents filed within their necessary timeframe.
If you are struggling with heavy amounts of student debt, there is help available. Financial-assistance companies like SL Account Management have helped set the industry standard for loan assistance. They have earned their reputation of customer service and effective debt resolution, and their loan specialists are available 24/7 to start the process. Enlisting the help of an SL loan specialist can help get you on the road to debt relief and help you realize your financial goals. With the current state of the economy, more and more people are realizing the importance of getting an education to secure themselves future employment. Rising costs of tuition have made it difficult for graduates of post-secondary institutions to start their lives in a positive way when they are buried under student debt.
photo credit: wuestenigel Calculator with Pencil and Eraser via photopin (license)