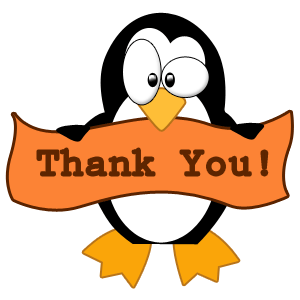 I have a special announcement to make here on ENEMY OF DEBT!  I wanted to make it today but since it is sooo special I wanted to take a little more time to post it as an audio blog.  I am also running short on time today since I have to go to work at 5:30.
I want to thank all of you for being patient with me as I have not posted as regularly as I would have liked lately.  I would also like to thank each and every single one of my subscribers for allowing me to share with you my views and opinions on debt.  You make all of the hard work worth it!  THANK YOU!
TOP REFERRERS TO ENEMY OF DEBT (since July 16th 2009)

Budgets Are Sexy
Man Vs. Debt
Frugal Dad
Mighty Bargain Hunter
The Hatcher Fam
Kelsa Lynn Fit Log
Frugal Luxuries Seasons
Life Excursion
Money Funk
Bucksome Boomer
Climbing Out
Debt Free Adventure
Bible Money Matters
Poorer Than You
THANK YOU ALL for sending traffic my way!  I appreciate it very much!  To everyone else, you should go check out these fine blogs and please subscribe if you like them.