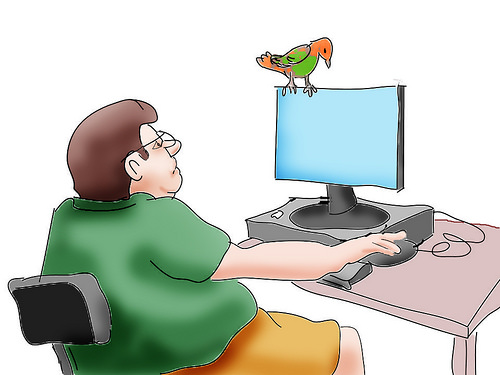 Every day smart and driven people are making the decision to stop working their monotonous daily office jobs and embark upon the fulfilling adventure of starting their own businesses. Working for yourself is one of the most rewarding endeavors you can take on. Aside from being the decision maker, having flexibility, and feeling a real sense of accomplishment, working for yourself can make your income soar.
Young, successful entrepreneur Sam Ovens started his consulting business from nothing. Working out of his parents' garage he created a company that went on to teach others how to start their own consulting businesses. Several of his clients have become millionaires since starting his programs, with thousands more enjoying the professional freedom and flexibility that comes with managing something of your own.
In addition to the sky being the financial limit to what you can earn when you work for yourself, you'll for the first time be able to experience how it feels to achieve a goal that you set out entirely for yourself. Not your boss or superior, but you. The tasks that you'll take on and the things you set out to accomplish daily will be much more rewarding than it sometimes feels in a regular nine-to-five job.
Working for yourself affords you the extremely valuable opportunity to learn along the way and seriously sharpen your skills as a business owner and new entrepreneur. You will be exposed to issues that would not have been your concern in a traditional workplace and the insight you will gain from tackling those issues will undoubtedly continue to serve you as your business evolves.
Becoming a Consultant
Consulting is an especially terrific way to use your drive and skills to help others grow or learn to succeed, no matter the field in which your clients are working. As a lucrative niche in many high-growth industries, consulting is a way into a myriad of sectors where beneficial connections can be made. Networking is one of the most vital practices to help ensure success as a consultant and effectively expand your contact list and with it, opportunities.
Having good relationships with key players in your clients' industries will not only work as reputability in your favor but also provide you with experienced players who can assist as you venture into new professional territories. Digital marketing is another important focus when trying to establish or improve a consulting business. Use your connections made networking to share and spread relevant web pages of your services and watch your client list and cash flow steadily grow.
Working For Yourself Boosts your Income
When you work for yourself you have the added luxury of being able to take on as many projects at once as you'd like. If you're working as a consultant, you'll likely gain exposure to many different businesses and models, allowing you to accumulate a unique perspective and experience. Using this unique expertise in another project is a fantastic way to have a source of additional income. Publishing your tailored advice and guides to success with eBooks, newsletters, or blogs can be a way to reach a wider audience as well as making extra money. Blogging can also be used to drive traffic if written with competitive keywords. You can use your blog to target different audiences and accumulate shares.
With a little effort you'll find that working as a consultant, in your own business, is a way to compete and be a successful entrepreneur in high-growth industries. Being your own boss and deciding just how much drive and hard work you are willing to put into your goals is a huge advantage in a field where perseverance and experience are rewarded with great connections and an income to match.
photo credit: Robin Hutton Fat Man on Computer via photopin (license)