Are you looking for the extraordinary in life?
If so, you are in luck. Today we are announcing an exciting new network of bloggers dedicated to helping you reach your life goals. We are an assorted bunch, that specialize in different aspects of life. It makes me think of an old cartoon I used to watch called Voltron, where 5 young pilots commanded 5 lion robots, & join together to form one large robot in order to save the planet. Sounds fun right?
We are not trying to save the planet, but we all share the same passion in helping you become extraordinary in your own life.  Please take a look at the blogs below and subscribe if you like. You can also subscribe to the ELN blog to get continuous updates from all of our blogs combined. I am very excited to present to you the Extraordinary Life Network.
Engaged Marriage (Achieving the Extraordinary in Marriage)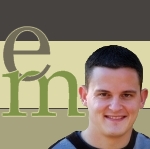 Dustin Riechmann specializes in building strong and lasting marriages at Engaged Marriage. If it has to do with marital relationships you can be sure that he will write about it. His advice is very practical and with divorce rates soaring, I would say that achieving a happy and solid marriage is indeed extraordinary. Here are two samples from his blog:
Take 15 Minutes Each Day to Just be a Couple
Fight Fair! 6 Simple Conflict Resolution Skills for Your Marriage
Mama Notes (Achieving the Extraordinary in Motherhood)

Samantha Mellen specializes in being a mommy over at Mama Notes. Her articles are very informative and always give helpful tips in making motherhood less stressful and more enjoyable. I found Samantha on Twitter by asking my followers to point me in the direction of the "best" mommy blogger and Mama Notes was the response. I know you will think so too. Here are two samples from her blog:
8 Tips for Moms to Function at Your Best
Are You Talking to Your Kids Enough?
My Super-Charged Life (Achieving the Extraordinary in Life)

Jeff Nickles specializes in living life to the fullest by addressing life with education. Not traditional education so to speak, but self-education. By reading My Super-Charged Life you will no doubt walk away from your computer with some new insight into living an extraordinary life. Here are two samples from his blog:
Smart Living: A Deep Look Into Living Life to the Fullest
17 Good Habits For A Successful Life
The Wisdom Journal (Achieving the Extraordinary in Wisdom)

Ron Haynes specializes in wisdom at The Wisdom Journal, but not the way you may think. He doesn't claim to be wise, he just realizes that by reflecting on his own journey, he may share with you the wisdom he acquires, so that you can possibly use it in your own life. Personally, I feel that Ron is more wise than he knows, because he has written some extraordinary material. Here are two samples from his blog:
10 Critical Money Management Skills Your Children Need You To Teach Them
Insurance Potholes – Where Are the Gaps In Your Coverage?
Enemy of Debt (Achieving the Extraordinary in Debt Freedom)

And then of course there's me, Brad Chaffee—the enemy and exterminator of the financial roach of personal finance—yep, you guessed it—debt. It multiplies, then scurries away with your hard earned money, and I have decided not to take it anymore. I specialize in getting rid of the dirty pests that hinder financial growth and opportunity, and have taken a passionate oath, to spread the message of hope via debt freedom. With the use of debt as rampant as it is in this world, becoming debt free is absolutely extraordinary. Here are a few samples from this blog in case you are new:
The Day I Killed My Credit Card
The Dream Budget: Your Debt Free Potential! What's Yours?
Baby Emergency Fund – Do It Your Way!
"Financial Independence" Ceremonial Speech
Don't forget to subscribe to the respective blogs mentioned above. You can also subscribe to Extraordinary Life Network to get them all at once. Enjoy!