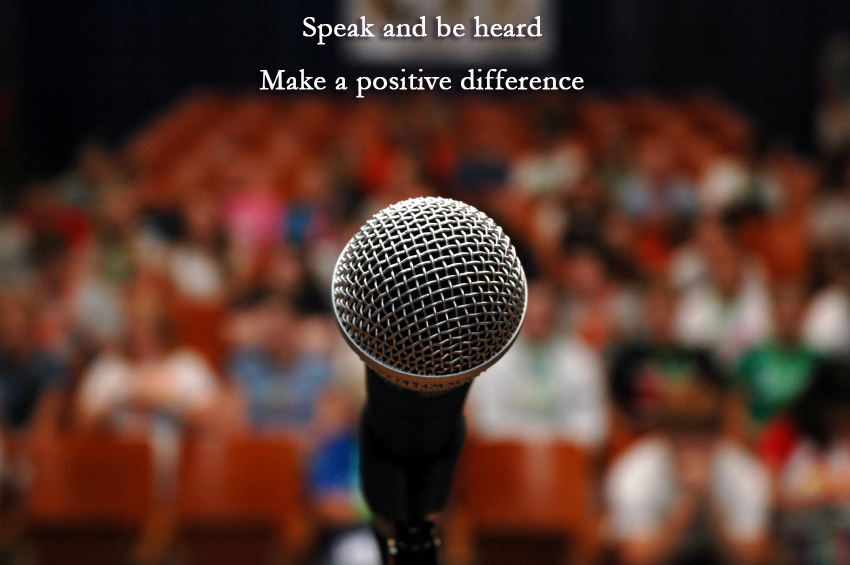 Hello everyone!  As some of you know I am speaking at a college this Friday, for one whole hour, to a group of ladies about budgeting, saving, student loans, and buying a home.  I was asked to speak about those topics for people who are just starting out, and I said yes, while a little but very loud voice screamed NOOOOOOO!! Fear caused me to want to say no, but courage caused me to step outside of my comfort zone to get things done.  If I want to get better at communicating my message, saying YES was the only answer.  Public speaking is a conversation you have with more than one person, so I can do this!
I am trying to prepare my speaking outline just with bullet points so I can freely speak about what I know so much about, but plan to prepare a full blown outline just in case I freeze up or forget what my name is.  😉  It could happen so I am planning for it, but praying for a superior delivery.  If I do as well as I did in my public speaking class I have nothing to worry about, so please wish me luck.
As you may or may not have noticed, I was unable to complete last weeks goals.  I was hoping to give you a credit card tour around the globe post, as well as a debt free story post to inspire you.  My beautiful wife is a nurse and last week worked four 12's in a row (M-Th), but also had to do it from 7p.m. to 7a.m. instead of 7a.m. to 7p.m.  She is required to do it from time to time, so we knew it was coming but it is always such an adjustment, especially for her.  Needless to say, we were all out of whack as quick as Wednesday.
We try not to use day care so I was on duty full time and then had to work both Thursday and Friday night, late night.  I hoped to squeeze out a couple more posts last week but just couldn't pull it off.  My apologies. (Oh yeah! we just received our new license plates for my wife's paid-for Volvo, and I also sold the CRX for $300! YEAH BABY!)
H8 DEBT2
I wanted to let you know that I would be somewhat inactive this week as I spend most of my time in preparation for the BIG DAY.  Who knows, maybe I can take a break and pump out a comprehensive post or two along the way, but I can't promise anything.  I am thinking that I will officially make this LINK WEEK.  So I will put together a few posts to highlight some great articles as well as great bloggers, and may even jump in the time machine to bring you some old posts from the very beginning here at EOD.
I know some people need their motivational injections of debt free medicine so I promise to be back in full force next week.  Until then…back to the anti-debt cave! 😀