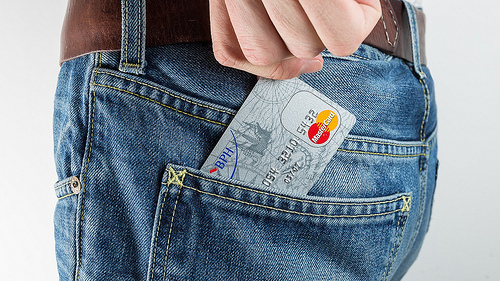 Cashback credit cards not only allow you to buy when you don't have the money there and then, they also give you cash for doing so. How incredible is that? So, here we have five of the top cashback credit cards that'll help improve your savings rate.
#1 – Chase Freedom
If you're looking a card that will give you bonuses look no further than the Chase Freedom credit card. It's undoubtedly one of the top cashback credit cards on the market today. The rewards you'll receive from this card are very appealing.
So let's run through the benefits:
No annual fee whatsoever
Spend $500 in the first 3 months – get $150
0% introductory APR for the first 15 months on all purchases and balances
Not to mention the 5% rotating bonus categories cover a whole range of purchases you're bound to make anyway.
#2 – Blue Cash Preferred® Card
Want to get the most out of your everyday purchases? This card has very attractive offers. It promises the best rewards for grocery shopping amongst other daily spends you're sure to make.
Now for the benefits:
Spend <$6,000 annually on groceries – get 6% cashback
3% back on gas station spends = cheaper commutes
0% APR on purchases in year one
A great little tip is to purchase gift cards to other stores with this card. You'll then effectively be getting 6% at all the other shops too.
#3 – Capital One® QuicksilverOne®
If you're worried your fair credit score will affect you getting a credit card, this is the card for you. Getting the Capital One® QuicksilverOne® Cash Rewards Credit Card doesn't require an outstanding credit score. So if you have a FICO score of 650, you shouldn't have any issues on getting approved.
Here are the advantages of this brilliant card:
No foreign transaction fees
Unlimited 1.5% cash back rate on every single purchase
Making your first five payments on time boosts your credit limit
The only downside is the $39 annual fee. However, using the card often will allow it to pay for itself and earn you cash back rewards.
#4 – BankAmericard
Do you have a Bank of America checking account? Or savings account? If you do, this card has an attractive offer. You'll get a massive 10% customer bonus if you redeem your cash rewards into either of these accounts.
Here's a few other benefits:
No annual fee
Earn 1% on every purchase you make
Pair with the BankAmericard Travel Rewards® credit card for increased rewards
And if you're a Bank of America Preferred Rewards client that 10% bonus could increase to 25% or even 75%.
#5 – Barclaycard CashForward™
For anyone who wants a top cashback credit card that's simple and has a nice intro bonus, Barclaycard has a solution. With this card you'll earn 1.5% on every purchase you make. No questions asked.
Now onto the other advantages:
Spend $500 in the first 90 days – get $100
0% APR in the first year
No annual fee
The best part is, all your cash rewards will not expire. All you need to do is keep your account open and active. It's that simple.
Cashback credit cards are easy to come by and they are among the best credit card deals available. There are literally tons of them on the market. The trick is not to choose the top cashback credit card out there, but the best one for you.
photo credit: cafecredit Blue jeans and credit card via photopin (license)