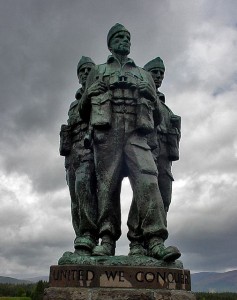 "These are the times that try men's souls!"
These often remembered words of Thomas Paine were written in "The Crisis" a series of articles published during the American Revolutionary War. On December 23, 1776, when Paine wrote these words he described in detail the time of the revolution. He began the closing to this article with the following quote:
"I thank God, that I fear not. I see no real cause for fear. I know our situation well, and can see the way out of it."
Despite the drastic and incomprehensible moves of the market, with all indices falling substantially over the past two weeks, we are all living in far better times than those of Thomas Paine. We have luxuries our founders could never imagine. Our feelings of fear and worry may create feelings of guilt.
How can we be worried and fearful about our economic future as we read the news on our computers or smartphones and sit in our air conditioned living spaces? There is no reason to feel guilty, we did not live in a time where winning meant survival. In our experience, our security and independence depends on our ability to handle our money responsibly. For investors, and borrowers, these are trying times.
It seems reasonable to worry or fear but the key to surviving and thriving is recognizing that neither fear nor worry help. In addition to creating stress in our homes and workplace, and causing a variety of stress-related health problems, neither worry nor fear offer anything of value. They actually make it impossible for us to see clearly, to understand our personal and financial situations, and to see our way into the future.
It's easy to blame DC, S&P, or members of the opposite political party, and, doubtless, some of that blame is deserved. But blame does not accomplish anything. Our focus must be on our own situation and what we need to do now.
Paine said "I know our situation well, and can see the way out of it."
Do you know your situation well? Do you see your way out of it?
Knowing the answers to these questions is critical if you want to avoid reacting, often emotionally, to economic and political events. If you know and understand your situation and you have developed a long-term plan to reach your personal goals and objectives, you are ahead of most people. If you don't know your situation or don't have a long-term plan, now is the best time to find your own answers.
Yes, the Dow Jones Industrials fell over 500 points last Thursday and over 600 points yesterday. It may rebound or fall again today, who knows? While drops of this level are not common, they are an expected characteristic of the markets which is why only long-term money should be invested in the stock market. The key to handling any market is knowing your situation, having a plan, and sticking to your plan.
These are the times that try our souls! It's rough, no doubt about it. But fear, worry, doubt, and guilt are not a solution. By following the advice of Thomas Paine, you can avoid the emotional rollercoaster and get through the toughest financial crisis. Even this one!